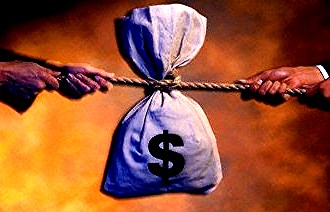 Li v Piao 2019 BCSC 488 involved a claim for inter alia, breach of fiduciary duty and the imposition of a remedial constructive trust as a result of the defendant's failure to deliver an expensive car to the plaintiff as per the contract.
Breach of Fiduciary Duty
A fiduciary relationship arises when the following conditions are met:
a) The fiduciary has scope for the exercise of some discretion or power,
b) The fiduciary can unilaterally exercise that power or discretion so as to affect the beneficiaries legal or practical interests,
c) The beneficiary is peculiarly vulnerable to or at the mercy of the fiduciary holding the discretion or power, and
d) An undertaking by the alleged fiduciary to act in the best interest of the alleged beneficiary or beneficiaries
Two of the leading cases on breach of fiduciary duty is the Supreme Court of Canada decision of lac Minerals Ltd. v . International Corona Resources LTD (1989) to SCR 574 at 646, and professional Institute of the public service of Canada cv , Canada (Atty. General ) 2012 SCC 71 at paragraphs 121 – 123
Remedial Constructive Trust For Breach of Fiduciary Duty
A breach of fiduciary duty may traditionally give rise to a remedial constructive trust that is imposed upon the asset(s).
Four conditions in the determination of remedial constructive trust were identified in Soulos v Korkontzilas (1997) 2 SCR 217 at paragraph 45:
1) The defendant must have been under an equitable obligation, that is, an obligation of the type that courts of equity have enforced, in relation to the activities, giving rise to the assets in his hands;
2) The assets in the hands of the defendant must be shown to have resulted from deemed or actual agency activities of the defendant in breach of his equitable obligation to the plaintiff;
3) The plaintiff must show a legitimate reason for seeking a proprietary remedy, either personal or related to the need to ensure that others like the defendant remain faithful to their duties and;
4) There must be no factors which would render imposition of a constructive trust unjust and all of the circumstances of the cased ie the interests of intervening creditors must be protected.