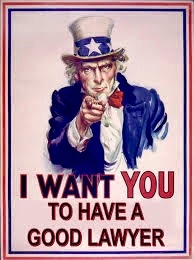 It is well-established law that the relationship between a lawyer and client is contractual and it is one of utmost good faith.
The decision 380876 BC LTD v Perrick law Corp. 2009 BCSC 601 reviewed some of the leading cases relating to this unique professional relationship.
A contract for legal services is governed by equitable considerations which temper the application of strict contract law. Abel v Burke 2000 BCCA 284 at paras. 14 and 20.
The law with respect to the determination of the retainer agreement between a lawyer and a client is also well settled. The onus is always on the lawyer to prove his or her retainer. MacGill & Grant v Chin Yow You (1914) 19 BCR 241 (CA).
In Griffiths v . Evans (1953) 2 All ER 1364 (CA) Lord Denning stated at page 1369:
" Where there is a dispute as between the solicitor (lawyer) and his/her client on the terms of the retainer, the word of the client is to be accepted, or at least given more weight, unless there is some evidence to corroborate the word of the lawyer, or which tends to support the lawyers evidence".
Any ambiguity in the fee contract will be resolved against the lawyer on strict contract law. Blaxland v Clendenning 2000 BCCA 252