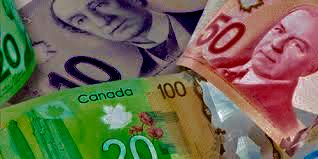 Spouses and children of deceased people who are disinherited in BC have the ability to utilize the provisions of S 60 WESA to vary the will in their favour.
This huge inter generational wealth transfer will have important economic consequences that will impact wealth distribution, debt reduction ,  savings and the real estate market.
Canadians are living longer and in many cases, accumulating more wealth.
There are about 2.5 million Canadians over age 75, close to 45 per cent of them widowed. The number of Canadians 75 and older has jumped 25 per cent from a decade ago and the figure is expected to continue increasing.
When  I did estate disinheritance cases in the 1990's, a typical estate was a house worth $150,000 and savings or pensions of another $100,000.
In recent years, the typical size of a Vancouver estate was about $1.5 million, and depending on real estate, often much larger.
It is known that the "Bank of Mom and Dad " has been busy making large advances on inheritances in recent years, typically for assisting their children to buy housing. This trend is expected to continue as housing prices soar beyond the means of average income earners.
The transfer of wealth will help the retirement security of low- and middle-income Canadians, but is likely to have little impact on the decision of wealthy Canadians to retire early, because they don't need the money. Many workers such as myself continue to work beyond the former magic mark of 65 years, simply because they enjoy their work and thus will continue to increase their wealth.