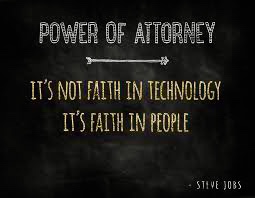 Goyal v. Estate of Maisie Meng 2017 BCSC 2474 involved an abuse of a power of attorney who were sued by the estate representatives for breach of fiduciary duty.
Mr. Liem and Mr. Tuan acted as powers of attorney for Mr. and Mrs. Meng prior to their deaths.
In 2012 the Mengs entered into a listing agreement for the sale of their home. The wife signed the listing agreement, but the powers of attorney never communicated with the husband to determine his wishes.
The attorneys were also directly involved in signing the necessary documents to reduce the listing price without contacting either the husband or the wife to discuss their wishes.
Both attorneys, then committed the Mengs to selling their property for $1.4 million, which was below even the reduced listing price. They did so without consulting the wife, who disagreed with the sale price when she learned about it.
Mr. and Mrs. Meng revoked the powers of attorney and refused to complete the sale.
The prospective purchaser then sued the Mengs for specific performance and the Mengs defended on the basis that the powers of attorney were void and the contract of purchase and sale was void due to lack of capacity.
The court action was settled after the Mengs had both died, and the property was ultimately transferred to the purchaser for $1.65 million
The estate representative of the Mengs then sued the attorneys for breach of fiduciary duty, and the action was allowed.
The court held that an acting as he did in the sale of the property, the attorney Liem failed to act in their best interest, and breached the duty that he owed to them as their attorney.
As a result , the attorney breached his fiduciary duty, the husband and wife were sued ,and incurred legal expenses to defend themselves.
The court concluded that the Meng's estates were entitled to be indemnified for the legal expenses and costs that were incurred.
The court followed the decision Egli v Egli 2004 BC SC 529, at paragraph 76 – 79.
The evidence established in respect of the powers of attorney, the three indicators of a fiduciary relationship or present, namely:
a) the fiduciary has scope for the exercise of some discretion or power;
b) the fiduciary can unilaterally exercise this discretion or power to affect the beneficiaries legal or personal interest; and
c) the beneficiary is peculiarly vulnerable to or at the mercy of the fiduciary.
The court held that given the age and circumstances of Mengs they were particularly vulnerable to their attorneys.
The court ordered that the legal fees incurred by the legal counsel in relation to the action be submitted to the registrar for review, for an assessment of costs and review the bills incurred on behalf of counsel for the Mengs.