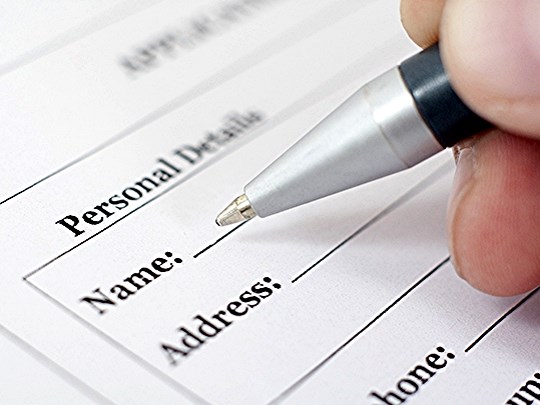 Garnett Estate v Garnett Estate 2013 BCSC 1731 is an interesting case where pre WESA, a lawyers questionnaire re will instructions was determined by the court to be a valid will and admitted into probate.
In this case the executrix brought an action to prove the will of the deceased in solemn form.
The deceased was in palliative care and it became apparent that she would not survive long enough to meet with a lawyer to complete a new will. She then had two witnesses sign the lawyers questionnaire left by the lawyer, which the deceased signed in the witnesses presence.
The will questionnaire did not have a residue clause, and in fact the two witnesses to the will were beneficiaries so they could not inherit under that document.
Nevertheless the court determined that the testamentary intention of the deceased was to make "a fixed and final expression as to the disposal of her property on death "( Das Estate 2012 NSSC 441 at para 18).
The court found that despite the unconventional form of the 2008 document and its original generation as a lawyers questionnaire which would ordinarily have led to the finalization of a more sophisticated document, the court found in the circumstances of the deceased demonstrated her obvious intention that the document constituted testamentary disposition.
Proof of a will in solemn form
[35] I quote from Gillis v. Ardies, 2009 BCSC 215 at paras. 19-20 per Parrett J.:
[19] In today's process, proof in solemn form requires the executor (or the will's proponents) to meet the evidentiary burden of proving the will before the court. In such a hearing the executor must satisfy the court by adducing evidence –
that the will in question was duly executed;
that the testator had the capacity to appreciate and understand its contents; and
that he had the ability to sign the will.
[20] In the present case, proving the will in solemn form is required to address the issue of whether or not portions of the writing are invalid, and to determine what, in fact, constitutes the will.
[36] I find the above a helpful summary of the steps I must take to deal with the application to prove Ms. Garnett's will in solemn form.