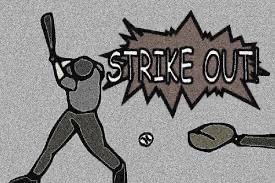 There are many frivolous claims made is estate disputes and occasionally the court will exercise its discretion to strike out a claim without merit. 
In Barrie v. British Columbia (Forests, Lands and Natural Resource Operations), 2021 BCCA 322 commented on Rule 22(7):
[103]    An order dismissing a claim or striking out a response to civil claim is a draconian remedy, described by this Court as "a blunt tool, to be used sparingly": House of Sga'nisim v. Canada (Attorney General), 2007 BCCA 483 at para. 28.  Nevertheless, in the most egregious of cases, such an order may be justified.  In Rise & Shine Grocery & Gas Ltd. v. Novak, 2016 BCCA 483, this Court upheld an order dismissing the plaintiff's claim in a negligence action based on its multiple flagrant and unexcused breaches of the Rules and court orders.  In explaining why, Justice Goepel quoted from Breberin, in which Justice Willcock, then of the Supreme Court of British Columbia, summarized the principles that apply:
[35]      In Breberin v. Santos, 2013 BCSC 560 Willcock J. (as he then was) summarized the jurisprudence dealing with dismissal applications pursuant to Rule 22–7:
    Several principles identified in the jurisprudence describe and limit the appropriate application of Rule 22-7.
  Dismissal is a "blunt tool, to be used sparingly" in response to procedural delay: House of Sga'nisim v. Canada (Attorney General), 2007 BCCA 483 at para. 28 [House of Sga'nisim].  The remedy is a "draconian" one, "only to be invoked in the most egregious of cases": Homer Estate v. Eurocopter S.A., 2003 BCCA 229 at para. 4.  It is to be avoided where it is reasonable to do so: House of Sga'nisim at para. 30.
      Where failure to comply with the Rules or failure to comply with the terms of a court order is established, the party at fault bears the onus of proving a lawful excuse for the non-compliance or non-observance: Balaj v. Xiaogang, 2012 BCSC 231 at para. 36 [Balaj]; Eisele v. B.A. Blacktop Ltd. et al, 2004 BCSC 521 at para. 15.
     In this context, a "lawful excuse" is "one which, in the discretion of the judge acting judicially, is worthy of acceptance": United Furniture Warehouse LP v. 551148 B.C. Ltd., 2007 BCSC 1252 at para. 24.
  Because an action may be struck when the lack of production has been occasioned by negligence, the degree of negligence required should be more than moderate on a scale ranging from mere negligence to gross negligence.
 Fundamental failures, such as failure to make appropriate disclosure of documents or records, must be treated as a serious default.
      A dismissal order will not usually be granted on a first application for relief arising from procedural delay, even intentional delay.  Injustice might result from such a course of action.
      A dismissal order will not usually be granted until the plaintiff has been warned that result will follow upon further delay or obstruction.
      Lesser sanctions ought to be considered where any are available and appropriate.
      A self-represented litigant cannot be held to the same standards as a professional lawyer in terms of compliance with court procedures and rules.  That said, a litigant who chooses to represent him- or herself cannot ignore his or her responsibilities with impunity.
      A persistent pattern of delay on the part of the plaintiff, as well as a persistent failure to comply with the Rules of Court and court orders, may result in a dismissal order.  Defaults must be seen in context.  The plaintiff's conduct of the claim from its inception does have a bearing on the seriousness of the default before the court.
     When persistent conduct prevents the litigation from progressing at all, and when trial dates are lost through deliberate defaults, the failures may have an irreparable negative effect on the just determination of a case.  Failing to comply with an order in a manner that causes an adjournment of trial is seriously prejudicial to the defendants.
[   Refusal to comply with an order for reasons raised before the court and rejected amounts to an overt and deliberate flouting of the court order: Balaj; House of Sga'nisim; Dhillon v. Pannu, 2008 BCCA 514; Kemp v. Dickson, 2006 BCSC 288.
      The desire to address claims on their merits is the preeminent objective of the courts.  The Rules are written with a view toward achieving that objective in a just and efficient manner.  At some point non-compliance with the Rules frustrates the pursuit of a just outcome.  Even in cases where a defendant has admitted liability to a plaintiff, it is just to dismiss the plaintiff's claim if it is not being diligently and fairly pursued.  The civil justice system is founded upon the assumption that parties will respect court orders, will comply with the Rules and will work together to resolve the claim or bring it to trial for resolution.  A just and efficient outcome will not be obtained if one party frustrates its operation.
    The ultimate question on a Rule 22-7(5) application is whether the order sought serves the interests of justice.  The order granted must be proportionate and the court must consider whether a lesser remedy will cure the default(s) and inspire confidence in future compliance: House of Sga'nisim at para. 26; Schwarzinger v. Bramwell, 2011 BCSC 304 at paras. 107, 118, 123.  In assessing the overall interests of justice, the court must also consider and weigh the relative prejudice caused to the parties if an order dismissing a claim or striking a response to civil claim is granted or denied: Canreal Management Corporation v. Mercedes-Benz Canada Inc., 2010 BCSC 642 at para. 35.
    As to lesser possible remedies, the court has a broad discretion under Rule 22-7(2)(e) to impose orders that further the object of the Rules in response to non-compliant conduct.  One such order may be an award of special costs, which are available to censure and deter reprehensible conduct in the course of litigation:  Smithies Holdings Inc. v. RCV Holdings Ltd., 2017 BCCA 177 at paras. 56–57.