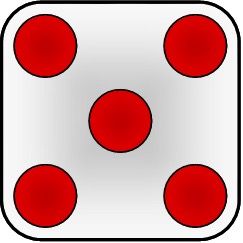 S  10 of WESA provides for when a person does not survive a deceased person by five (5) days or longer when provided for in an instrument(  ie a will) is conclusively deemed to have died before the deceased persona for all purposes and thus will not inherit.
Todoruk v BC Land Title and Survey Authority 2016 BCSC 2241 when a married couple of 67 years died when one died on January 12 and the other died on January 17.
The issue before the court was the interpretation of the words " survive by five days."
[2]          The calculation of time is addressed in the Interpretation Act, R.S.B.C. 1996 c. 238 [Acf. Sections 25(1), (4) and (5) say as follows:
(1) This section applies to an enactment and to a deed, conveyance or other legal instrument unless specifically provided otherwise in the deed,  conveyance or other legal instrument.
(4)           In the calculation of time expressed as clear days, weeks, months or years, or as "at least" or "not less than" a number of days, weeks, months or years, the first and last days must be excluded.
(5)           In the calculation of time not referred to in subsection (4), the first day must be excluded and the last day included.
IF the court found that the second spouse survived the first spouse to die then her share passed to the husband. If it was found that she did not survive the husband by five days then her estate would be considered as tenants in common with his estate.
The court held that the second to die did in fact survive the first to die by five days, and that s 10 WESA  does not state clear days
Therefor the first and last days are included and amount to five days.
The reasoning followed a previous case interpreting survive by thirty days Re Day Estate 1982 BCJ 1288 which also said that part days are not to be counted.