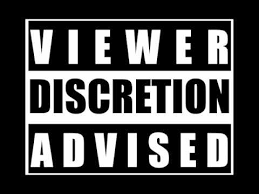 I am sure that many trial lawyers have experience in obtaining damaging photos or information against the "opposition" from social media .
People are amazingly loose lipped and brazen about their personal lives and activities and haphazardly post " online" seemingly oblivious to the risk of possible  future implications.
The trend of the " selfie society" seems to be increasing if anything with people proudly posting online what was once secretive information , photos or videos.
For example a few years ago I was involved in an estate litigation file where we searched the opposing party on social media found that the opposing party was a hooker and ran a brothel along with her husband.
In the following cases the court ordered the plaintiff to disclose photographs and video recordings of travels, participation in social events and performance of physical activities:
Tupper v. Holding, 2003 BCSC 153;
– the vacation photographs show the plaintiff "enjoying life" and may "assist the defendant in its defence that her ability to enjoy life is not what it was before the accidents".
Mikulik v. Huang and Cheung, 2008 BCSC 967;
– photographs taken of the plaintiff on vacation at a time when he was allegedly disabled from "carrying out normal work duties" were deemed to have a "significant likelihood of probative value". The court ordered that facial features of others appearing in the photographs could be deleted before production.
Tayelor v. Truong, (November 10, 2009 Vancouver Registry No. M031966);
– the plaintiff claimed to be "mostly housebound" with "a marked decrease in her overall activities". Photographs and videos of vacations to various destinations and participation in a bachelorette party, bridal shower and wedding were ordered produced.
Hawboldt v. Ovens, 2010 BCSC 1061;
– "photographs which disclose a level of physical activity at a time when the plaintiff claims to be unable to work or perform certain physical tasks might well be relevant".
An order for production of photographs of the plaintiff's wedding and honeymoon was declined in Watt v. Meier, 2005 BCSC 1834as not relevant
.
In Gasior v. Bayes, 2005 BCSC 1828, the court declined to order production of photographs finding that:
… The production of photographs taken on a personal basis is … far more invasive than probative …
A party's obligation to disclose social media content has been addressed in a number of decisions under the Supreme Court Civil Rules, including Fric v. Gershman, 2012 BCSC 614; Cui v. Metcalfe, 2015 BCSC 1195; and Dosanjh v. Leblanc, 2011 BCSC 1660.
Generally speaking, the considerations for the court on this type of application include the probative value of the information sought, privacy concerns, potential prejudice to the plaintiff and proportionality: Cui at para. 9.
Travis v Bittner 2022 BCSC 839 summarized:
1. Pleadings continue to govern the determination of issues of relevance in relation to the scope of examination for discovery under the SCCR and will usually also govern issues concerning the initial disclosure obligations of a party under Rule7 1 if those obligations are challenged under Rule 7 1(10);
2. The removal of the Peruvian Guano 11QVD55 train of inquiry test of relevance will generally require a defendant to provide some evidence to support an application for additional documents whether demand is made under Rule 7 1(11) or Rule 7 1(18);
3. Privacy rights should not be abridged without cogent reasons to do so;
4. An automobile accident does not amount to an implied waiver of privacy rights;
5. The scope of document discovery and oral discovery is now not the same. However, the scope of examination for discovery under the present Rules remains unchanged and is very broad; see also Kendall v. Sun Life Assurance Company of Canada, 2010 BCSC 1556, and More Marine Ltd. v. Shearwater Marine Ltd., 2011 BCSC 166.