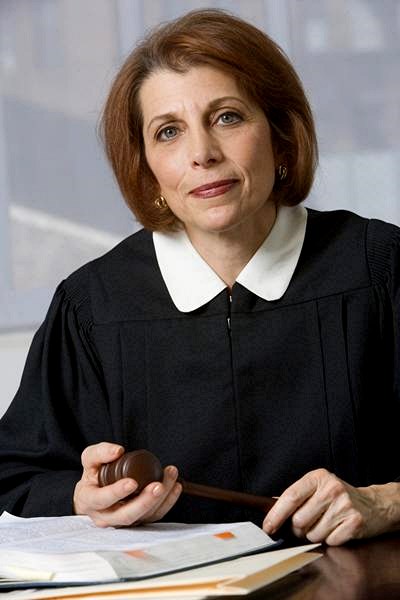 A retired judge I know recently read in the Sunday newspaper that he was being sued for $33 million for a decision he handed down back when he was still sitting.
I don't all the specifics but the plaintiff was a medical doctor and a decision made by the judge over covid greatly upset the father.
BUT- can judge's be sued? The short answer is not for anything that the judge did in his or her capacity as a judge.
The doctrine of judicial immunity is grounded in the constitutional guarantee of judicial independence and the principle of judicial impartiality: see Valente v. The Queen, [1985] 2 S.C.R. 673, 1985 CanLII 25; Morier and Boily v. Rivard, [1985] 2 S.C.R. 716, 1985 CanLII 26; MacKeigan v. Hickman, [1989] 2 S.C.R. 796, 1989 CanLII 40; R. v. Lippé, [1991] 2 S.C.R. 114, 1990 CanLII 18; Ref re Remuneration of Judges of the Prov. Court of P.E.I.; Ref re Independence and Impartiality of Judges of the Prov. Court of P.E.I., [1997] 3 S.C.R. 3, 1997 CanLII 317.
The Supreme Court of Canada has taken a broad view of impartiality and the independence of the judiciary, and has made it clear that judges will not be held liable for actions taken in their capacity as judges: see Morier; Lippé; The Queen v. Beauregard, [1986] 2 S.C.R. 56, 1986 CanLII 24. The majority in Lippé highlighted the interplay between judicial immunity, independence, and impartiality at 155-156:
The doctrine of judicial immunity as a protection of the independence of judges vis-à-vis the parties was expressed in colorful terms by Lord Denning, M.R., in the case of Sirros v. Moore, [1975] 1 Q.B. 118, quoted in the case of Morier v. Rivard, 1985 CanLII 26 (SCC), [1985] 2 S.C.R. 716, at p. 739:
If the reason underlying this immunity is to ensure "that they may be free in thought and independent in judgment," it applies to every judge, whatever his rank. Each should be protected from liability to damages when he is acting judicially. Each should be able to do his work in complete independence and free from fear. He should not have to turn the pages of his books with trembling fingers, asking himself: "If I do this, shall I be liable in damages?"
As judicial independence is a safeguard for judicial impartiality, understanding of its full scope is important to the fullness of protection of judicial impartiality.
[ Moreover, as referenced by the majority in Morier at 737-738, judicial immunity serves to protect the public:
In Fray v. Blackburn (1863), 3 B. & S. 576, it states at p. 578:
It is a principle of our law that no action will lie against a Judge of one of the superior Courts for a judicial act, though it be alleged to have been done maliciously and corruptly; …The public are deeply interested in this rule, which, indeed, exists for their benefit, and was established in order to secure the independence of the Judges, and prevent their being harassed by vexatious actions.
In Tsai v. Klug, [2005] O.J. No. 2277, 2005 CanLII 19788 (S.C.J.), aff'd [2006] O.J. No 665, 2006 CanLII 4942 (C.A.), leave to appeal to SCC ref'd, 31427 (17 August 2006), Justice Karakatsanis (as she then was) ordered the striking of a statement of claim and dismissed an action against two Deputy Small Claims Court Judges related to acts performed in their judicial capacity. Justice Karakatsanis found that the actions could not succeed because the judges were immune from civil liability for their actions relating to the exercise of their judicial duties. Justice Karakatsanis provided the following description of judicial immunity at para. 6:
In Morier and Boiley [sic] v. Rivard, [1985] 2 S.C.R. 716 (S.C.C.) at pp. 737 …, the Supreme Court of Canada considered whether judicial immunity extended to acts that may be without or in excess of jurisdiction. The Supreme Court of Canada held that the civil immunity of Superior Court Judges in Ontario and Quebec was absolute. While the immunity does not extend to purely personal acts, judges are however immune for any acts done in the course of or in connection with their legal duties, even if the acts are malicious or mal fides. …
[Emphasis added.]
Justice Karakatsanis then further elaborated on judicial immunity:
[7] The plaintiff's submission that an illegal act cannot be part of judges' duties and therefore cannot be the subject of civil immunity is, at first blush, logical. However, all suits against judges in relation to their cases would necessarily allege that they have acted improperly — either negligently, outside their jurisdiction, maliciously or even illegally. The civil immunity is absolute for any acts related to or in connection with their judicial capacity — whether they are proper judicial actions or not. The immunity relates to civil liability only. The right to be tried by an independent and impartial tribunal is an integral part of the fundamental justice protected by s. 7 of the Charter. The constitutional protection is there to ensure that judges can perform their duties independently, impartially and free from concern that they will be personally sued for unpopular decisions.
[8] … The rule of law is the foundation of our society; it requires that judges be free to carry out their judicial duties impartially, fearlessly — without concern about how a decision may affect their personal interests. As a result, the common law and legislation have long protected judges from civil prosecution for the exercise of their judicial function.
[Emphasis added.]
The absolute immunity enjoyed by judges for actions taken in their judicial capacity has been affirmed in the following decisions by this Court and our Court of Appeal.
In Gonzalez v. British Columbia (Attorney General), 2009 BCSC 639, Justice Bruce applied the principles of judicial immunity found in Morier, MacKeigan, and Tsai in evaluating the parameters of judicial immunity. This case involved alleged human rights violations committed in the course of carrying out judicial duties: see Gonzalez at paras. 32-47. Justice Bruce specified that, at least in the context of a complaint before the Human Rights Tribunal, there is no bad faith exception to judicial immunity: Gonzalez at para. 52. Ultimately, Justice Bruce found that the principle of judicial immunity applied because the judge's actions were performed in the course of carrying out his legal duties.