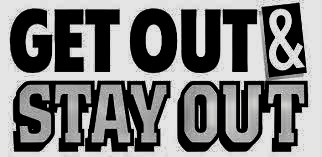 Fritz v Paton 2020 BCSC 1541 reviewed the law relating to claims for occupation rent, which is usually brought as part of the claim for partition and sale.
The claim was dismissed as there was no evidence that the plaintiff demanded access to or possession of the property and was refused by the occupying co-owner. In fact, the evidence was that the plaintiff left on her own volition.
I have seen several such claims brought without having firstly considered whether or not there has been "ouster"-a demand for use and occupancy of premises by one joint owner and the refusal of same by another co owner in possession.
At para. 28 of Bernard v. Bernard (1987), 12 B.C.L.R. (2d) 75 (S.C.), the court stated:
"unless there is ouster, an occupying owner will not be charged for his or her occupation unless he or she claims an allowance for his or her expenses. There is an obvious logic to this. It would be unfair to advance a claim for contributions towards the cost of maintaining lands whilst having the benefit of remaining on the lands for free. In such a case, a claim for occupation rent would have more validity".
Occupation rent is a discretionary remedy which may be utilized to obtain justice and equity in appropriate circumstances. It is an exceptional remedy which should be used cautiously: Ross v. Ross, 2013 BCSC 1716at para. 47, Piderman v. Piderman, 2015 BCSC 475at para. 53.
As was stated by Madam Justice Humphries in Dacyshyn v. Semeniuk, 2007 BCSC 71at para. 36 a "claim for occupation rent is brought in equity. It is trite law that a person seeking equitable relief must come to the court with clean hands."
In Donovan v. Donovan (1986), 7 B.C.L.R. (2d) 221 (S.C.), at para. 13, Justice Paris summarized the requirements for occupation rent as follows:
. . . (1) In the first instance, a co-tenant out of possession could not claim occupation rent because he normally had the right to go back into possession;
(2) However, such a claim would be considered by the court if he had been required to vacate or was ousted from the property.
(3) Furthermore, if the occupying tenant put forward a claim for expenditures made to the benefit of the property, . . . he was required as a condition of that equitable relief to submit to a claim for occupation rent…regardless of whether or not the non-resident tenant had vacated the property voluntarily.
The evidence establishes that Ms. Paton left the Property of her own volition in December 2013. There is also no evidence that Ms. Paton demanded access to or possession of the Property after February 2017 which was refused by Ms. Stilinovic or the Fritzes: see Bankruptcy of Kostiuk, Re, 2002 BCCA 410at para. 43.