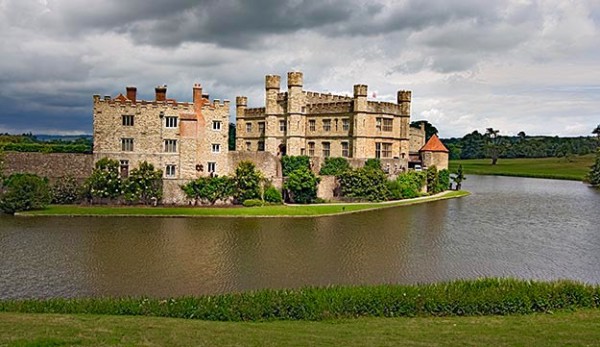 I appeared along with Dawn Schooler of Jericho counseling on CBC radio Almanac show on July 18.16 for a discussion of the inherent problems of family inheritances of  the family cottage or any other recreational property, many of which end of in wills variation claims.
I prefaced my remarks by commenting that a recreational property that has been used by a family for years becomes charged with emotion as it represents many fond memories, family bonding, and often many "firsts"in the coming-of-age sense.
According to a 2000 census, there were 3.5 million recreational properties in Canada. Most of the lake cottages appear to be in central or Eastern Canada and not so many in British Columbia.
For  parents doing estate planning, it is particularly important to pay attention to recreational property as if it has risen in value since its purchase, and it is not your principal residence, there may be a large capital gains tax that is assessed upon death at fair market value.
If not properly planned for the tax bill alone could scrub any possibility of handing the recreational property onto the next generation.
Due to the complicated nature of our society, it is now not uncommon for some children to literally have moved on in  the world scene, and would rather have the money, than share the expense of not ever using the family cottage.
I stated that probably most lawyers would likely advise against attempting to provide for all of the children equally by giving the recreational property equally to them.
It is well-intentioned, but will invariably generate bad feeling, if not under the bequest itself, then in later years when the family becomes frustrated after  trying to work out the usage of the property on a shared basis.
I think in general it is best to sell the family cottage but that suggestion will fall on deaf ears to many who could not bear the thought of the cabin not " staying within the family."
It is a very understandable sentiment, but it is increasing becoming impossible to achieve on a long term basis.
Parents should have family discussions with all of the children present to canvass who is interested in preserving the cabin and who is not.
Those results alone may be surprising and the discussion could be very telling about each individual.
Certain steps can be taken to minimize the capital gains tax, such as purchasing life estate, putting the property into a family trust, or selling the property fractionally over time  to the various children interested in acquiring it.
I further stated on radio that if siblings are planning to co-own and co-share the family recreational property, that serious consideration should be given to operating the property, much like a professional timeshare corporation with all of the rules and regulations spelled out in complete detail and the property professionally managed.
Many families would find that suggestion ridiculous, but again I caution that the personal emotional attachment to the cottage can override the close family bond built over generations and make it very difficult to resolve issues to the point of where it can poison family ties.
Dawn Schooler very diplomatically spoke as a family counselor and cautioned the family to  focus on the end result to make matters work.
Legal advice should be obtained as to how to create a sensible cottage succession plan that all parties who are involved in it shall adhere to.
A random few issues that should be considered are:
The division of expenses, taxes and utilities;
the scheduling of usage
the rules of usage
first rights of refusal and prohibition to sales to outsiders
an annual budget, appointment of a manager, and creation and sustaining of a financial reserve;
a dispute resolution formula
compensation for sweat equity
inability to contribute financially when required-what happens
The list is endless.
I anecdotally told the audience that the last cottage dispute I had involved one side telling the other that they would no longer pay for toilet paper, detergent and gasoline for the boat as they had contributed too much in the past.
You can't make that up.