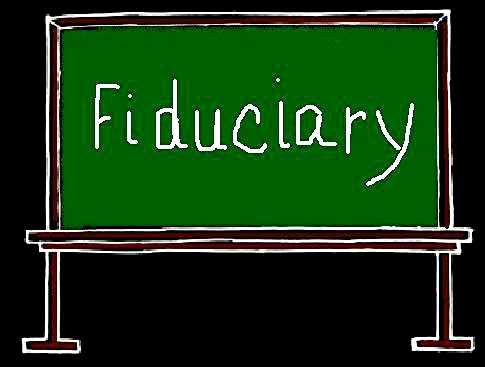 At the highest level of generality, a fiduciary must act with utmost loyalty, good faith, and in the best interests of the person over whom they exercise discretion or control: Galambos v. Perez, 2009 SCC 48 at para. 69; Can. Aero, at 606; Sull v Pengelly 2019 BCSC 575at para. 129. 
As a result of these obligations, a fiduciary exercising a power of attorney cannot act for their own personal benefit or use property under their power for their own gain: Zeligs v. Janes, 2016 BCCA 280 at para. 86; .
The existence of a fiduciary relationship can arise in one of two ways.
First, there are per se fiduciaries that come from certain established classes of relationships.  As Justice Rothstein reaffirmed in Professional Institute of the Public Service of Canada v. Canada (Attorney General), 2012 SCC 71 at para. 115, the list of per se fiduciary relationships include: trustee-cestui que trust, executor-beneficiary, solicitor-client, agent-principal, director-corporation, guardian-ward, and parent-child.
Second, there are ad hoc fiduciary relationships that, while not falling within the established categories of per se fiduciaries, nevertheless give rise to fiduciary obligations in the circumstances.
The test for establishing an ad hoc fiduciary relationship has gone through several iterations over the years.  It was most recently reformulated in Alberta v. Elder Advocates of Alberta Society, 2011 SCC 24 at para. 36 and clarified in Professional Institute, at para. 128.
The party seeking to establish the existence of an ad hoc fiduciary relationship must show:
(i)              An undertaking by the alleged fiduciary to act in the best interest of the alleged beneficiary or beneficiaries;
(ii)             A defined person or class of persons who is/are vulnerable to the fiduciary in that the fiduciary has a discretionary power over them; and
(iii)           A legal or substantial practical interest of the beneficiary or beneficiaries that stands to be adversely affected by the alleged fiduciary's exercise of discretion or control.
An executor-beneficiary relationship is a defined per se fiduciary relationship
In Wang v. Wang, 2020 BCCA 15 at para. 32, Justice Saunders noted that the historical indicia of a fiduciary relationship "will always exist" in an attorney-donor relationship, thereby hinting at a per sae fiduciary relationship.
As noted in Egli v. Egli, 2004 BCSC 529 at para. 76, aff'd 2005 BCCA 627, "[i]n most cases involving alleged breach of fiduciary duty by an attorney, it is taken as a given that where there is a power of attorney, there exists a fiduciary relationship between the attorney and the donor
Nevertheless, both Egli and Wang ultimately viewed an attorney-donor relationship through the ad hoc fiduciary framework.  agent-principal relationship
However in Houston v. Houston, 2012 BCCA 300 at paras. 26–30, a donor-attorney relationship could arguably fall within the ambit of a per se fiduciary.