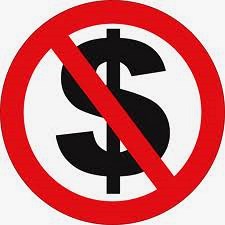 The Law Society of British Columbia recently added a prohibition against gifts and bequests to lawyers from their clients.
This in the opinion of disinherited.com was long overdue.
The issue becomes one of possible conflict of interest-in fact , there is more likely a conflict of interest than not.
Perrell's Conflicts of Interest In the Legal Profession states:
"A gift from a client and places a lawyer in a conflict of interest because the lawyer's self-interest in receiving and keeping the gift may conflict with the solicitor and client relationship and with the attendant duties to the client. A gift from a client presents a situation similar to that faced with a lawyer contracts were does business with the client.
In both situations, the circumstances and the conduct of the lawyer are carefully scrutinized by the law to ensure that the contracting or giving was not the product of the lawyer taking unfair or improper advantage of the professional relationship.
In both situations, the principles of fiduciary duty and of the doctrine of undue influence may be brought to bear and the lawyer have to show the propriety of the transaction or gift to benefit from it. One result of this case law is that the gift may be incapable of acceptance or retention."
Bequests to Lawyers
There is a fine line-the chestnut decision of Bell v. Cochrane (1897) Carswell BC 19 stands for the proposition that in the absence of fraud or deception practiced by a solicitor upon the client, and the absence of any undue advantage taken by the solicitor, the mere relationship of solicitor and client is not sufficient to justify the court in setting aside an agreement entered into between them.
This is often the approach taken by the courts in evaluating such matters as the compensation scheme in a will.
In Cheney v. Byrne (2004) 9 ETR (3d) 236, the court stated that there is no authority requiring independent legal advice to be sought by a testator in order to validate the compensation clause in the will. Barring evidence of undue influence, OF which there was none in that particular case, no public policy reason exists such that a requirement of this nature is warranted.