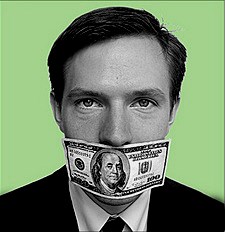 In court proceedings involving the issues of the deceased's mental capacity and capacity to marry, the Ontario supreme court in Assaly v Assaly 2012 CarswellOnt
5302,  the Ontario Supreme Court removed a law firm as the solicitors on record as a lawyer who had previously worked for the defendant and the deceased, joined
the same law firm that the solicitor had previously referred the matter due to his own conflict of interest.
The law firm was aware of the conflict when he joined the firm, and the evidence was clear that members of the law firm discussed aspects of the case with the lawyer.
It was clear that the lawyer was in possession of confidential information as a result of his previous retainer< and that the evidence related directly to matters in issue .
In fact  the law firm intended to call the lawyer as a witness at the trial!
The law firm attempted to argue that it had enacted measures to prevent conflict, the Court easily found that they were ineffective given the exchange of information between the lawyers
The lawyer had critical evidence as of the crucial times, and it could simply not be shown by the law firm that all reasonable measures were taken by the lawyer not to disclose information, but the evidence was clearly to the contrary.
disinherited.com opines that the matter was so straight forward, it is surprising that the matter went to court.
The Court likely felt the same way as it awarded full indemnity for legal costs against the law firm removed.
The Court was very critical of the lawyer for breaching his duty of confidentiality to his clients, noting that such behavior by a lawyer undermines the administration of
justice and the public's confidence in the legal profession.
Every precaution should have been taken to ensure that no confidential information would be shared when the lawyer joined the firm.
The duty of a lawyers confidentiality to his or her client lasts even after death, with few exceptions.
– See more at: http://www.disinherited.com/blog/law-firm-removed-conflict-interest#sthash.LGM4Pj5x.dpuf