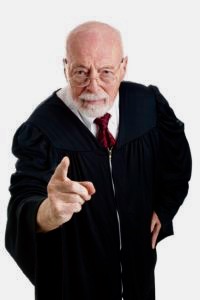 Re Waigel Estate 2022 BCSC 2274 examined a lawyers role in acting for a client and found cause to disqualify the lawyer from continuing to act.
The leading decision is In Canadian National Railway Co. v. McKercher LLP, 2013 SCC 39, the Supreme Court of Court considered whether a law firm could accept a retainer to act against a current client on an unrelated matter and bring a lawsuit against a current client on behalf of another client.
McKercher examined a lawyer's duty of loyalty and found that it has three dimensions:
1) a duty to avoid conflicting interests,
2) a duty of commitment to the client's cause,
3) and a duty of candour.
The duty of commitment entails that, subject to law society rules, a lawyer or law firm as a general rule should not summarily drop a client simply to avoid conflicts of interest. The duty of candour requires disclosure of any factors relevant to the ability to provide effective representation. A lawyer should advise an existing client before accepting a retainer that will require him or her to act against the client.
The Court examined the risk to effective representation that arises when a lawyer acts concurrently in different matters for clients whose immediate legal interests are directly adverse. The bright line rule against concurrent retainers applies to concurrent representation in both related and unrelated matters.
The duty of commitment to the client's cause suggests that a law firm should not summarily and unexpectedly terminate a retainer as a means of circumventing conflict of interest rules.
The McKercher firm had committed itself to act loyally for CN on the personal injury, real estate and receivership matters. McKercher was bound to complete those retainers, unless the client discharged it or acted in a way that gave McKercher cause to terminate the retainers. McKercher breached its duty of commitment to CN's causes when it terminated its retainer with CN on two of these files. It is clear that a law firm cannot terminate a client relationship purely in an attempt to circumvent its duty of loyalty to that client: De Beers Canada Inc. v. Shore Gold Inc., 2006 SKQB 101, 278 Sask. R. 171, at para. 17;
The court in McKercher at paras. 11, 63 and 65 wrote as follows:
[11] As regards the appropriate remedy to McKercher's breaches, I conclude that the only concern that would warrant disqualification in this case is the protection of the repute of the administration of justice. A breach of the bright line rule normally attracts the remedy of disqualification. This remains true even if the lawyer-client relationship is terminated subsequent to the breach. However, certain factors may militate against disqualification, and they must be taken into consideration. As the motion judge did not have the benefit of these reasons, I would remit the matter to the Queen's Bench for redetermination in accordance with them.
[63] The third purpose that may be served by disqualification is to protect the integrity and repute of the administration of justice. Disqualification may be required to send a message that the disloyal conduct involved in the law firm's breach is not condoned by the courts, thereby protecting public confidence in lawyers and deterring other law firms from similar practices.
…
[65] … [C]ourts faced with a motion for disqualification on this third ground should consider certain factors that may point the other way. Such factors may include: (i) behaviour disentitling the complaining party from seeking the removal of counsel, such as delay in bringing the motion for disqualification; (ii) significant prejudice to the new client's interest in retaining its counsel of choice, and that party's ability to retain new counsel; and (iii) the fact that the law firm accepted the conflicting retainer in good faith, reasonably believing that the concurrent representation fell beyond the scope of the bright line rule and applicable law society restrictions.