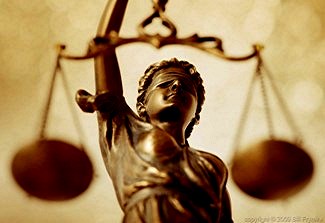 When the validity of a will is in question, the propoundor of the will (usually the executor) is often forced to prove the validity of the will in solemn form, by commencing a court action and having a judge determine the wills validity, as opposed to a non contentious probate where the will is approved by a court registrar in common form.
In Romans estate v. Tassone 2009  BCCA 421, the appeal court discussed the difference between proving a will in common form, and proving a will in solemn form as follows:
Often proof of a will in common form is all that is required for the administration of an estate where there is a will. Proof in common form, however, does not conclusively determine the will to be the valid last will of a person.
Proof of the will in solemn form provides some protection for the will, in that it will not later be set aside, unless obtained by fraud or a later will is found:  Tristam & Cootes Probate Practice (27th Edition, 1989, p. 572. As noted by the authors of the British Columbia Probate & Estate Administration Manual, 2nd Edition, 2008 Update, at p. 18-17, "[t]he safeguarding effect of a grant in solemn form is an application of the principle of res judicata to what is a judgment in rem".
17 Halsbury's Laws (4th) para. 866 says:
If there is any doubt as to the validity of a will or any apprehension that there may be opposition to it, it is open to the executor, or if there is no executor the person entitled to administration with the will annexed, to prove it in solemn form.
In Trites v. Johnson, [1945] B.C.J. No. 76, [1945] 3 W.W.R. 100 (B.C.S.C.) Macfarlane J., as he then was observed that "In a case of this kind where the validity of a will has once been called in question I think it is the duty of the executors to prove the will in solemn form of law…."
Proof in solemn form was required even where the party originally requesting such had withdrawn their objection.
If the will is proven in solemn form, or per testes, it must be proven in open court, upon notice to all interested persons, and will not be admitted to probate unless the court is satisfied of the due execution of the will, the testator's knowledge and approval of its contents, his capacity and non-revocation: Osterhoff on Wills and Succession, 6th Edition, 2007, Thomson, Carswell, p. 44.