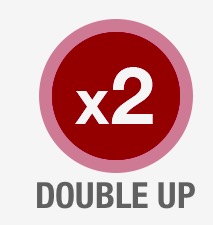 The plaintiff's claim was dismissed with costs and the defendant sought double costs under Rule 9-1(5) on the basis that the defendant made an offer to settle that should have been accepted by the plaintiff.
The application for double costs was dismissed as the court stated:
15      However, I do not consider the defendants' offer to have been one that ought reasonably to have been accepted by the plaintiffs. In assessing reasonableness, I cannot consider the ultimate decision in the case. At the time of the defendants' offer they were essentially asking the plaintiffs to give up their claim entirely and, in addition, pay the future premiums for the life insurance policy. Accepting the offer would have required the plaintiffs to completely accept the defendants' position. Furthermore, no rationale was provided by the defendants to the plaintiffs for the terms of the offer.
In Hartshorne v. Hartshorne, 2011 BCCA 29, our Court of Appeal offered some guidance when a trial court is asked to award double costs.
11      At para. 25 the Court of Appeal states:
[25] An award of double costs is a punitive measure against a litigant for that party's failure, in all of the circumstances, to have accepted an offer to settle that should have been accepted. Litigants are to be reminded that costs rules are in place "to encourage the early settlement of disputes by rewarding the party who makes a reasonable settlement offer and penalizing the party who declines to accept such an offer. (Authorities are cited)
12      The Court goes on to state, at para. 27:
[27] The first factor — whether the offer to settle was one that ought reasonably to have been accepted — is not determined by reference to the award that was ultimately made. Rather, in considering that factor, the court must determine whether, at the time that offer was open for acceptance, it would have been reasonable for it to have been accepted . . . the reasonableness is to be assessed by considering such factors as the timing of the offer, whether it had some relationship to the claim (as opposed to simply being a "nuisance offer"), whether it could be easily evaluated, and whether some rationale for the offer was provided.