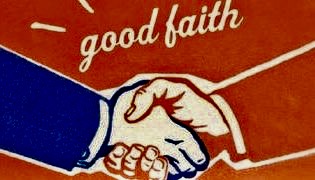 An executor is in a fiduciary relationship and must treat all beneficiaries fairly and in good faith.
Brighter v. Brighter Estate (1998), 1998 CarswellOnt 3113 (Ont. Gen.Div.):
The executor has no right to hold any portion of the distributable assets hostage in order to extort from a beneficiary an approval or release of the executor's performance of duties as trustee, or the executor's compensation or fee. It is quite proper for an executor (or trustee, to use the current expression) to accompany payment with a release which the beneficiary is requested to execute. But it is quite another matter for the trustee to require execution of the release before making payment; that is manifestly improper.
The estate trustees refused to make a further interim distribution until the accounts were passed. One of the beneficiaries was alleging negligence against the estate trustees. The court determined that:
An Estate Trustee is in a fiduciary position and must act in good faith and fairly to all beneficiaries. An Estate Trustee's request for a release and a waiver of passing of accounts from all beneficiaries before making a final distribution of an estate is a reasonable step, provided the beneficiaries are advised that, if any beneficiary does not agree, the Estate Trustees will ask a court to review and approve their accounts and that the beneficiaries will have an opportunity to have their objections decided by a judge. This step may incur additional costs to the Estate and to the individuals involved but I find this is a reasonable course of action for the Trustees to follow when there is any objection by a beneficiary or a threatened legal action for negligence. The Rules of Practice permit either an executor or a beneficiary to have the Trustees proceed with a passing of accounts where the Trustees actions and claim for compensation will be reviewed by a judge. A passing of accounts is generally a summary proceeding which does not unreasonably delay the administration of the Estate, and allows for any objections to be considered and decided by the Court. I find that the Estate Trustees should not be prejudiced by proceeding to pass their accounts, as provided in the Rules, when there is an objection by a beneficiary and allegations of negligence.
The court dismissed the beneficiary's motion for an interim distribution. There was no evidence of prejudice to the beneficiary and no evidence that he was experiencing financial hardship. There would only be a short delay before the accounts could be passed and the prejudice to the beneficiary was minimal: McGovern Estate v. McGovern, 2014 CarswellOnt 4878 (Ont. S.C.J.).