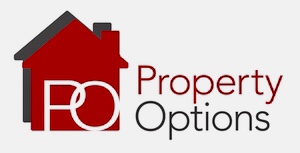 The test to be established by a party seeking approval of sale is whether the sale is provident and the sale was conducted in a business-like manner, as noted in Mission Creek Mortgage Ltd. v. Angleland Holdings Inc., 2013 BCCA 281, at paras. 40 and 41:
 In Woods Lake Development Ltd. v. Renascence Enterprises (Woods Lake) Corp., 2011 BCSC 849, there is no clear case law in British Columbia as to the duties of a mortgagee who has conduct of sale by court order.  Nor is there any case in this jurisdiction that organizes factors that govern the court on an application for approval of a proposed sale.  The several cases I have read involve various issues and, of course, a variety of circumstances.  What I take from them is that the mortgagee must go about finding a buyer in a businesslike manner and the court must be satisfied that the proposed sale is provident in all the circumstances.
       Approval by the court is discretionary.
        This was confirmed by the court in Paradigm Quest Inc. v. Pacific Pasnak Holdings Ltd., 2021 BCSC 1455, at para. 8.
         In Kokanee Mortgage MIC Ltd. v. 669655 B.C. Ltd., 2014 BCSC 458 at para. 27, Justice Gaul defined "provident" as whether "the marketing and sales process has been a fair and proper one for all, and that the proposed price reflects the fair market value for the property".
        In Institutional Mortgage Capital Canada Inc. v. Plaza 500 Hotels Ltd., 2020 BCSC 888, Justice Fitzpatrick summarized the meaning of provident as follows:
     IMC refers to certain authorities on the meaning of "provident". As the authorities cited below indicate, a "provident" price in these circumstances (foreclosure) does not mean certainty that the "best price" obtainable in the market was achieved had the mortgagor sold the property itself. It is inevitable that the market recognizes the "forced sale" nature of the circumstances under a CSO.
     In J & W Investments Ltd. v. Black (1963), 1963 CanLII 471 (BC CA), 38 D.L.R. (2d) 251 (C.A.), the court stated at 262:
… the mortgagee has an interest and the right to protect that interest by selling to realize the moneys due, notwithstanding such sale may be at an undervalue, provided always that he exercises such power of sale "in good faith, without any intention of dealing unfairly by his mortgagor" … That is so stated in Farrar v. Farrars Ltd., [(1888) 40 Ch. D. 395] by Lindley, L.J., at pp. 410-1, as follows:
A mortgagee is under obligations to the mortgagor, but he has rights of his own which he is entitled to exercise adversely to the mortgagor. A trustee for sale has no business to place himself in such a position as to give rise to a conflict of interest and duty. But every mortgage confers upon the mortgagee the right to realize his security and to find a purchaser if he can, and if in exercise of his power he acts bona fide and takes reasonable precautions to obtain a proper price, the mortgagor has no redress, even although more might have been obtained for the property if the sale had been postponed