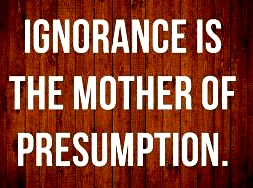 Robb v Robb 1993 Carswell 110 followed long-established common-law principles and found that shares in a private company were presumed in law to be held in joint tenancy, that is with a right of survivorship and found so.
At common law, when real property or personal property is granted to two or more persons with no words of severance, the persons are joint tenants, and there is a right of survivorship. There are three exceptions as discussed shortly on.
The court s of Equity however did not like joint tenancy, and it also appears that the legislature as far back as 1891 preferred tenancy in common in situations involving real property.
In the Robb case, the shares were found to be both real property been a leasehold interest, and personal property being shares in a private corporation.
The courts however will strive to find a tenancy in common under the law of equity as discussed hereafter.
Snell's equity 1990 discusses equity's dislike of joint tenancy at page 36:
Presumption of Tenancy in Common
This maxim has long been illustrated by equity's dislike of a joint tenancy. On the death of one joint tenant , the whole estate belongs to the survivor and the representatives of the deceased take nothing. There is here no equity, except, perhaps,  a quality of chance. Equity therefore, leans in favor of a tenancy in common. Hence, in the absence of an express declaration as to the beneficial interest, equity may treat persons were joint tenants at law, as tenants-in-common of the beneficial interest, so that although at law. The survivor is entitled to the whole estate, he will hold in part as trustee for the representatives  of the deceased.
The presumption arises in three main classes of cases, namely:
Where the parties contribute the purchase monies for the property in unequal shares;
where the property is a mortgage and the co-owners are the mortgagee's;
where the parties are business partners.
The court further commented that equity's dislike of joint tenancies was apparently shared by the legislature when approximately 130 years ago the legislature enacted the forerunner of the section which is now S.11 Property Law act. That provides that where land is transferred devised in fee simple, charged or contracted to be sold to two or more persons, then those persons take as tenants-in-common unless a contrary intention appears.