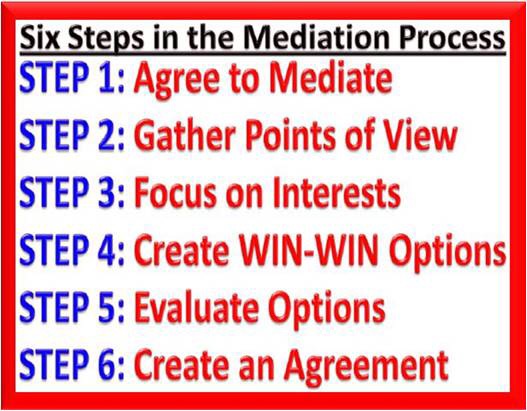 Can Mediation be Mandatory?
In British Columbia once one party to litigation serves  a Notice to Mediate on the other, it becomes mandatory for each party to the lawsuit to "engage in mediation".
Section 23 of the Regulation requires attendance of the parties at a mediation session, if not in person, then by way of a representative who must "have full authority to settle, or have access at the earliest practicable opportunity to a person who has … full authority to settle, on behalf of that participant".
My personal experience, confirmed by talking to other counsel and mediators over the past 20 years is that mediation is about 90% successful in resolving litigation.
That is a remarkable result particularly considering how expensive litigation is in terms of money, emotions and effort.
The BC Court of Appeal in Executive Inn Inc. v. Tan, 2008 BCCA 93,  upheld the lower court's rejection of an exemption application that was based on a combination of challenging international logistics, deep pessimism as to outcome, and outright hostility between the parties. In the lower court decision, the court had observed:
"… settlement rates in all forms of mediation, including mandatory mediation, are high. Pessimism and hostility on the part of parties compelled to attend a mediation are often predictable and, in and of themselves, may not justify exemption from the mandatory mediation process …."
Matsqui First Nation v. Canada (Attorney General), 2015 BCSC 1409, followed the Executive Inn decision and ordered a mandatory mediation to be held, stating:
"The beauty of mediation lies in its confidentiality and flexibility. With the assistance of a skilled mediator, the parties are free to speak to each other directly and to frankly express their concerns and interests without fear of prejudicing the litigation should the matter not settle. That is to be encouraged. Empathy and apology can and often does play a powerful role. Seemingly intractable positions become less so. The legal issues framed in the pleadings frequently do not reflect the real interests or concerns motivating the litigants. Creative remedies not available to the court can be forged to bridge differences. Important relationships can be repaired.