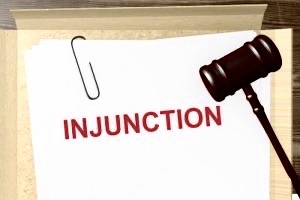 Rule 10 allows an application for a pre trial injunction to be made by a party whether or not a claim for an injunction is included in the relief claimed.
Most pretrial injunctions involve the preservation of property, pending trial.
In Wong v Grewal 2015 BCSC 2394. the court stated that the test as to whether an order preserving property should be made appears to be well settled.
The decision Ofsooli-Talesh v Emani 2003 BCSC 1924 and McKnight v. Hutchison 2011 BC SC 36 held that the court should ask:
1) is there a claim on the evidence are not just on the pleadings to a proprietary interest in the property;
2) is there some evidence to render reasonable the belief that the property is threatened with disposition or transfer outside the jurisdiction;
3) is there a substantial question to be decided as to entitlement to the property;
4) does the balance of convenience favor the granting of the order
The McKnight decision stated at paragraphs 145 – 146:
The test for granting an order under rule 10 –1 is to preserve the status quo of property, pending trial, and is similar to the test for granting a traditional interlocutor injunction.
The four-part test set out in the Ofsooli-talesh decision has as of May 2020 being followed. In other court decisions at least a number in the mid teens, so it is well settled law.
Irreparable harm is a criterion to be considered along with the question of whether there is a serious issue to be tried, and whether the balance of convenience favors granting the order sought.
The irreparable harm analysis is clearly part of the analysis under Rule 10-1-1)
it makes little difference whether a irreparable harm is a discrete aspect of the test, or one of several factors in the analysis directed to a determination where the balance of convenience lies.
Irreparable harm is a factor in the analysis to the central issue of assessing the relative risks of harm to the parties from granting or withholding interlocutor a relief.