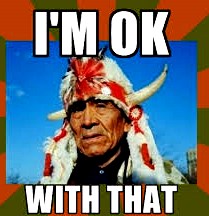 A Conditional gift in will is surprisingly common, and depending on their particular proviso, the Court may or may not uphold the gift.
The
1996 BC case of Unger v Gossen
is a case where the conditional gift was found to be invalid.The testator in BC left the residue of his estate to nephews who lived in a foreign communist country, the USSR , provided they become residents of Canada within 15 years of her death.
If the nephews did not fulfill this immigration condition, or died before qualifying, then the children of that nephew were to receive his share on the condition that they become residents of Canada within 16 years of the testators death
The testator became mentally incapable to change her will after communism collapsed in the country before her death.
The nephews by operation of law were not able to become residents of Canada. An expert opinion from an immigration lawyer opined that due to the selection criteria set out in the Immigration Act, none of the nephews would be eligible to immigrate to Canada.
All of the potential beneficiaries agreed that the estate should be divided equally amongst the nephews, and the executor sought a Court order to that effect.
The Court found the conditional gift to be a condition precedent that should be found to be invalid.
The Court held that the main consideration of the testator was her intention to provide for the nephews, and the condition precedent she provided was impossible to perform due to the laws of Canada's Immigration Act.
The purpose of the condition precedent was to ensure that her estate went to the nephews directly, and did not fall into the hands of the Communist government, which was known to occur.
It was the gift, and not the condition precedent that was the testator a motivation, and the performance of the condition was not the very reason for the gift, and thus the condition failed.
The court reviewed several similar decisions, as well as Feeney, the Canadian Law of Wills, 3d edition at page 246, that stated in part that condition precedents in wills that are impossible to perform, that are so known to the testator, should be disregarded. It must be shown that the performance of the condition was not the sole motive for the bequest.
Similarly, if the impossibility was not known to the testator, or if the condition when created was possible, but has since become impossible by an act of God, or a contrary law, or some act not attributable to the testator, then both the legacy and the condition are void.
– See more at: http://www.disinherited.com/blog/conditional-gift-will-found-invalid#sthash.4yH7wqci.dpuf