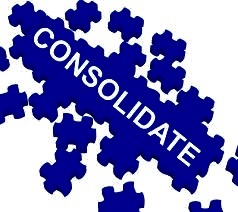 It is not uncommon that two estate cases are commenced at the same time that relate to the same estate, and in such situations an order is often made for consolidation of the court actions or alternatively, that they be heard at the same time by the same judge.
THE  LAW
Rule 22-5(8) of the Supreme Court Civil Rules provides:
Consolidation
(8) Proceedings may be consolidated at any time by order of the court or may be ordered to be tried at the same time or on the same day.
[14] It is well established in the authorities that I have a broad discretion under this Rule. As well, a number of previous cases have discussed consolidation applications. In these there appear to be acceptance of the following factors that should be considered:
• Whether there is a common question of law and fact. That is an important factor, but not the only one:
• Avoidance of multiplicity of proceedings.
• Savings of time and expense.
• Inconvenience to parties.
• Whether one action is at a more advanced stage.
• Whether an order results in delay of trial and so prejudice to one party; and
• Avoidance of inconsistent results.
[37] Master Joyce held the issue is not to be determined solely on the basis of the commonality of issues, although that is described as important, and the first factor to be considered, but that after finding commonality the court should look at factors which were enumerated as follows:
(1) Will the order sought create a saving in pretrial procedures, (in particular, pre-trial conferences)?
(2) Will there be a real reduction in the number of trial days taken up by the trials being heard at the same time?
(3) What is the potential for a party to be seriously inconvenienced by being required to attend a trial in which that party may have only a marginal interest?
(4) Will there be a real saving in experts' time and witness fees?
(5) Is one of the actions at a more advanced stage than the other?
(6) Will the order result a delay of the trial of one of the actions?
(7) If so, does any prejudice which a party may suffer as a result of that delay outweigh the potential benefits which a combined trial might otherwise have?
[16] A broad summary of my role under an application for consolidation is set out at paragraph 39 of
Globalnet
(citing Master Keighley in
Sohal Estate v. Argitos
, 2010 BCSC 916
, para. 22) and that is: will the order to consolidate make sense in the circumstances?