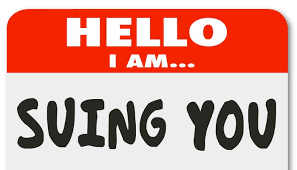 Semenoff Estate v Semenoff 2017 BCCA 17 involved the Appeal Court reviewing the power of the court to control it's own conduct and that of  vexatious litigants appearing in court.
The case arose from an appeal of 30 issues from a summary judgement hearing  and it was argued that the appellant should be declared a vexatious litigant.
The Court stated:
The summary trial judge had the power to make the vexatious litigant order pursuant to s. 18 of the Supreme Court Act, R.S.B.C. 1996, c. 443, which provides:
If, on application by any person, the court is satisfied that a person has habitually, persistently and without reasonable grounds, instituted vexatious legal proceedings in the Supreme Court or in the Provincial Court against the same or different persons, the court may, after hearing that person or giving him or her an opportunity to be heard, order that a legal proceeding must not, without leave of the court, be instituted by that person in any court.
31      Section 18 confers a broad jurisdiction on the court to control its own process. This Court described the purpose of the provision as follows in S.(M.) v. S.(P.I.) (1998), 60 B.C.L.R. (3d) 232 (B.C.C.A.) at para. 13:
Section 18 of the Supreme Court Act has been in the Act for a great many years. The section gives the court the needed ability to control its own process. It enables the court to put in place an order to prevent a citizen or citizens from being subjected to an endless blizzard of litigation. . . . It is obviously of the utmost importance that there be unfettered access to the courts by citizens but I should think that a corollary of that is that continuing abuse of this most valuable and deeply enshrined democratic right should be dealt with decisively to preserve the rights of all. There is a right to invoke the jurisdiction of the Supreme Court but it is not a right that is without limit. In my opinion, s. 18 of the Supreme Court Act affords to judges of the Supreme Court the authority to order in proper cases that a persistent litigant must seek leave before being able to launch court proceedings. It is a necessary power to ensure the proper administration of justice.