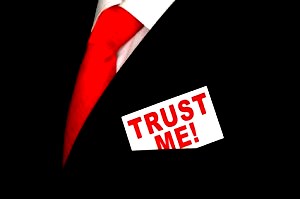 The issue of credibility in estate litigation is often raised as the stories between the conflicting parties are often so different that they are hard to reconcile in any way.
One of such credibility issues that sometimes occurs is the opposing counsel asking if the opposing party has a criminal record.
It is not permitted to ask questions relating only to credibility or have documents produced for the same purpose as to allow such would encourage " fishing expeditions"
[24] The plaintiff has referred to Sandhu (Guardian ad litem of) v. Philipow (1996), 1996 CanLII 2368 (BC SC), 24 B.C.L.R. (3d) 78, 49 C.P.C. (3d) 317 (S.C.), in which the plaintiffs sought abstracts of the defendants' driving records for the purpose of determining whether the defendants had been convicted of any offences arising out of the accidents in question or any other offences. The application was denied because whether the defendants had been convicted was a collateral issue going only to credibility. The plaintiff also refers to Stathis v. Jones, Gable & Co., [1982] B.C.J. No. 1337 (S.C.) for the same principle: discovery on the issue of credibility is not permitted. There is no dispute with the principles set out by these cases, but they do not assist the plaintiff as the medical issue in this case relates to the reliability of his memory which is not a collateral issue here.
See also:  Roberts v. Singh et al, 2006 BCSC 906
[11] The first question before me deals with whether or not these records, as sought by the defendants, are relevant and thereby produceable when they deal only with the issue of credibility.  This issue was addressed by Master Horn in the case of Sandhu (Guardian ad liten of) v. Philipow, [1996] B.C.J. No. 1113.  In that case Master Horn was dealing with a request that the Superintendent of Motor Vehicles be compelled to furnish the plaintiffs with an abstract of the driving records of the defendants in the action.  Master Horn, at paragraph 8 of his decision says as follows:
The issue whether a witness has been convicted or not is a collateral issue which goes to credibility only (see Clarke v. Holdsworth (1967) 62 W.W.R. 1 (S.C.)).  It is well established that the credibility of a party or of a witness is not a matter in issue in an action.  The credibility of a party is not a matter which is examinable on discovery (see M.(A.) v. Ryan (1994) 1994 CanLII 6417 (BC CA), 98 B.C.L.R. (2d) 1 (B.C.C.A.); Union Bus Sales v. Dueck on Broadway Ltd. (1958) 24 W.W.R. 644 (B.C.C.A.).  The document which plaintiff's counsel seeks from the Superintendent is not relevant if it relates to credibility only.
[12] Although Master Horn went on to consider whether or not he could compel by court order the Superintendent to do something which by statute he had discretion not to do, that in my view, in no way weakens the statement of law which is reflected in ¶ 8 of Master Horn's reasons.
[13] Credibility is a collateral issue.  In this regard the defendants already have the evidence of the plaintiff given at his examination for discovery.  The file material sought by the defendants in their Notice of Motion is in my respectful view irrelevant and accordingly I decline to order its production.
And:  Zecher v. Josh, 2011 BCSC 311 (CanLII),
[57] Based on the evidence presented, I agree with the plaintiff that the defendants are embarking on a fishing expedition for evidence from which an attack can be made on the plaintiff's credibility. Such evidence will not be ordered produced under Rule 7-1 as credibility is not a material fact: Roberts v.Singh 2006 BCSC 906