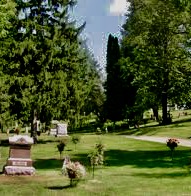 Estate of Patricia Connor deceased, 2016 BCSC 1934 dealt with the court ordering examinations for discovery and production of various documents in an action between half siblings of the deceased and a purported spouse of the deceased as inter alia the parties knew little to nothing about the other .
20      Rule 25-14(8) of the Supreme Court Civil Rules provides the Court with discretion to direct examination for discovery or provision of documents in those matters of administration of estates. Accordingly, I direct that Mr. Chambers attend an examination for discovery for this purpose. With respect to the examination for discovery, counsel for Mr. Chambers will be able to object to questions that are too far-reaching as per the normal course.
21      I also order the production of the following documents as requested:
a) Tax returns for both Ms. Connor and Mr. Chambers for the past five years;
b) Separation Agreement in Mr. Chambers' family law proceedings;
c) Ms. Connor's medical records from 2000 to the date of her death;
d) Production of documentation dealing with Ms. Connor's Registered Retirement Savings Plan;
e) Any documentation dealing with Mr. Chambers' Registered Retirement Savings Plan, pension, and life insurance; and
f) Any documentation dealing with Ms. Connor's funeral arrangements.