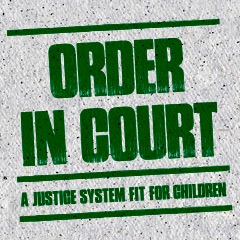 Interpretation of Court Orders occasionally arises in estate litigation where poorly drafted previous orders may require subsequent interpretation. Basically it is the same basic law as interpreting a contract.
In Athwal v. Black Top Cabs Ltd., 2012 BCCA 107 (B.C. C.A.) [ the Court of Appeal set out the following principles of contractual interpretation
[42] The contractual intent of parties to a written contract is objectively determined by construing the plain and ordinary meaning of the words of the contract in the context of the contract as a whole and the surrounding circumstances (or factual matrix) that existed at the time the contract was made, unless to do so would result in an absurdity. Where the language of a contract is not ambiguous (that is, when viewed objectively it raises only one reasonable interpretation), the words of the written contract are presumed to reflect the parties' intention. An interpretation that renders one or more of the contract's provisions ineffective will be rejected.
[43] Extrinsic evidence to explain the meaning of an unambiguous contractual provision is not admissible. Evidence of a party's subjective intention in executing the contract, or of their understanding of the meaning of the words used in the contract, is not admissible to vary, modify, add to or contradict the express words of the written contract. This is particularly so where a contract contains an "entire agreement" clause.
When interpreting a consent order, a court should try and make sense of and give effect to each of the provisions of the agreement using general contractual interpretation principles: Pacific Destination Properties Inc. v. Granville West Capital Corp., 2009 BCSC 982, at para. 59
A court must assume that the parties intended to stipulate for what was fair and reasonable, having regard to their mutual interests and to the main objects of the contract: in Arrow Transfer Co. Ltd. v. Fleetwood Logging Co. Ltd., 1961 Carswell  BC 253, 30 D.L.R. (2d) 631, at p. 6
In Mercantile Bank of Canada v. Sigurdson, [1978] 3 W.W.R. 523  the court quoted the following from Corbin on Contracts (1964), vol. 3, p. 210, para. 552, in its explanation of the rule against absurdity as it applies to the construction of contracts:
It is quite possible for two parties to make a valid contract that seems unfair or unreasonable or even absurd to other people. If, however, the words of agreement can be interpreted so that the contract will be fair and reasonable, the court will prefer that interpretation (emphasis added).
A party cannot hide behind a restrictive and literal interpretation to circumvent a order and make a mockery out of the administration of justice: S.B.G. v. A.D.I., 2013 BCSC 1540, at para. 11