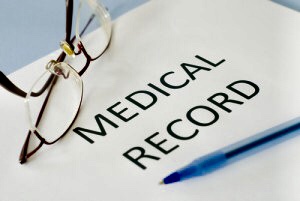 Re Gibb estate 2021 BCSC 2461 involved inter alia the admissibility of medical records in  S. 58 WESA application to remedy a will that a lawyer prepared, reviewed by telephone with the deceased but not signed before his death.
The court ultimately found that the unsigned will was a valid will and was admitted into  probate.
Admissibility of  Medical Records
One of the respondent's objections to the admissibility of hospital medial records was their lack of relevance due to the remoteness  of time.
In Laszlo v. Lawton, 2013 BCSC 305 [Laszlo], that evidence of symptoms exhibited by a will-maker before and after making a will can support an inference of capacity at the time the will was made:
[190]    The diminishment of mental capacity, particularly in the elderly, will frequently emerge and worsen over time. In light of that, evidence of symptoms exhibited by a testatrix both before and after the making of the will may support an inference relevant to the determination of the presence or absence of testamentary capacity at the material time:  see generally, Smith v. Tebbett (1867), L.R. 1 P.& D. 354 at 398; Kri v. Patterson, [1989] O.J. No. 1817 (Surr. Ct.); Fawson Estate (Re), 2012 NSSC 55; Moore v. Drummond, 2012 BCSC 170 at para. 47 [Moore]; Coleman v. Coleman, 2008 NSSC 396 [Coleman].
      In summary, the medical records are admissible as business records for the fact that the statements therein were made. The direct observations of the various medical practitioners are admissible and relevant to the issue of suspicious circumstances. The respondents' concerns regarding remoteness go to the weight of the records rather than their admissibility.
The medical records from the time of the deceased's heart attack to his death are admissible except for any opinions they contain. They are relevant to the determination of the presence or absence of testamentary capacity at the material time.
        However, the selected medical records from prior years that the respondent tendered are not admissible for any purpose. While a court considering a s. 58 application will "benefit from learning as much as possible about all that could illuminate the deceased's state of mind, understanding and intention regarding the document" (Hadley Estate (Re), 2017 BCCA 311, at para. 40) these medical records illuminate nothing. They are not relevant, not authenticated, not complete and not admissible under the business records exception to hearsay. Nor have I considered the other portions of the respondent's affidavit that are hearsay, irrelevant or inflammatory.