Re Dow Estate 2015 BCSC 292 an issue of probate procedure arose  due to the fact that the deceased made four wills in the last 2 1/2 years of his life.
The plaintiff was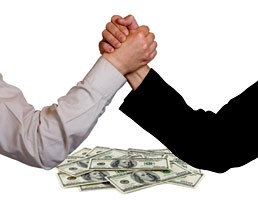 named as a beneficiary in the first and third wills, but not the second or the final fourth will.
The applicant, who stood to inherit $255,000 at of an estate worth approximately $2.6 million, raised the issue of the testator's capacity when he made his final will, as well as alleging undue influence.
The master found that the applicant met the threshold of Rule 25-2 (1) finding that there was a risk that the applicant would otherwise be prejudiced, since if probate were granted, that the estate could be distributed before her claim as to the alleged lack of mental capacity could be assessed.
Accordingly she was allowed to join in the court action.
14]         A person who is interested in an estate including an applicant for the estate grant (in this case, Mr. Cosar) could apply to set aside the notice of dispute pursuant to Rule 25-10(10). The court may remove the notice of dispute if the court determines that the filing is not in the best interests of the estate (Rule 25-10(11)). Whether the court might consider setting the notice of dispute aside on terms which protect Ms. Golos's interests and at the same time allowing for an interim distribution remains to be seen. Also, s. 103 of the Wills, Estates and Succession Act provides for the court-supervised administration of an estate pending legal proceedings concerning the validity of a will. If those procedures are invoked, then the administration of the estate can move forward pending the applicant's investigation of her concerns about mental incapacity and undue influence.
[15]         The applicant has met the threshold required by Rule 25-2(14). There is a risk that if she is not included in the class of persons entitled to receive information about the estate and to file a notice of dispute, she will be prejudiced. The prejudice is the risk that Mr. Cosar will be granted probate and the estate will be distributed before the applicant's claim can be assessed. That prejudice outweighs the possible delay in the distribution of the estate.