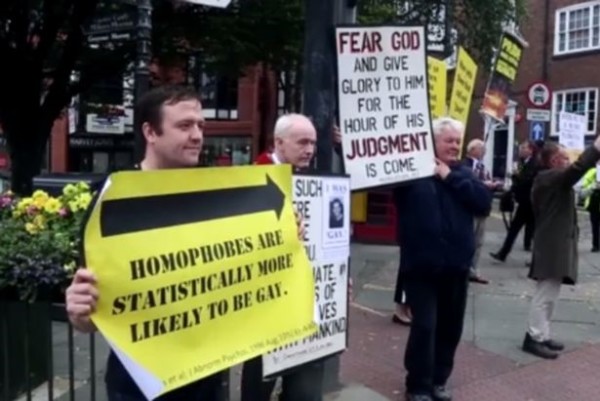 An Ontario judge in Royal trust Corp. of Canada v The University of Western Ontario et al 2016 ONSC 1143 has struck down a deceased doctor Priebe's  attempt to set up university scholarships exclusively for white, single and heterosexual students, ruling the unusual stipulations clash with "public policy."
Dr. Priebe's will directed his trustee to set up bursaries for students in science but also directed that one should be to: Caucasian, male, single, heterosexual students".
Another bursary was to a  " hard -working, single, Caucasian ( white) girl who is not a feminist or lesbian"
Some male bursaries were peculiar such as the recipient should ideally demonstrate that" that are not afraid of manual work in the selection of their summer employment".
The court deleted these bursary awards on the basis that they were discriminatory  of marital status, gender, race and sexual orientation , and thus were void on the ground of public policy and were deleted from the will.
The  Law
[9] The leading authority is Canada Trust Co. v. Ontario Human Rights Commission. 1990 CanLn 6849 at 22 (Ont. C.A.)
In that case, the indenture, under which the inter vivos trust was created, contained four recitals relating to race, religion, citizenship, anceshy, ethnic origin and colour with respect to the persons eligible to receive scholarships under the will. One recital stated: "The Settlor believes that the white race is, as a whole, best qualified by nature to be entrusted with the development of civilization and the general progress of the world along the best lines."
[10] The Ontario Court of Appeal in Canada Trust Co. found the charitable trust to be void on the ground of public policy to the extent that it discriminated on the ground of race (colour, nationality, ethnic origin, religion and sex.
[11] As a guiding principle, the court in Canada Trust Co. stated that each trust must be evaluated on a case-by-case basis should its validity be challenged and cautioned that not all restrictions amount to discrimination and are therefore contrary to public policy. ethnic origin), religion and sex.