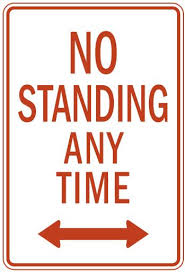 The issue of public interest concerns standing, being the capacity through proper connection  to bring a court action, was canvassed in Trial Lawyers of BC v BC Attorney general 2016 BCSC 1391 by Hinkson CJBC:
[8] The defendants assert that the plaintiff  ( Trial Lawyers)  lacks standing to bring its challenge either as a private interest litigant or on public interest grounds. The plaintiff does not assert a private interest standing, instead asserting that I should exercise my discretion to grant it public interest standing.
[9] Ordinarily, a plaintiff with private interest standing is given preference over a plaintiff who asserts public interest standing. However, in some circumstances, it may be appropriate for the Court to grant public interest standing to a plaintiff so that an issue can be adjudicated upon.
In Canada (Attorney General) v. Downtown Eastside Sex Workers United Against Violence Society, 2012 SCC 45 at para. 37 [DTESW], Mr. Justice Cromwell, for the Court, set out the following three factors for courts to consider in determining whether to grant public interest standing to a party:
a) Whether a serious justiciable issue has been raised;
b) Whether the party has a real stake or genuine interest in that issue;
c) Whether the proposed suit is a reasonable and effective way to bring the issue before the courts.
[10] In Vilardell v. Dunham, 2012 BCSC 748 [Vilardell], Mr. Justice McEwan struck down the hearing fees charged by the Province of British Columbia (the "Province in Supreme Court civil trials as unconstitutional in that they "materially hindered" access to the courts. The Province appealed, and in reasons indexed at 2013 BCCA65 the British Columbia Court of Appeal allowed the appeal in part, and set aside the decision of McEwan J. as it related to persons other than Ms. Vilardell.
[15] Ehrcke J. concluded that the plaintiff's claim should not be struck out under Rule 19(24)(a) simply on the basis that it was unlikely to succeed. He ruled, however, that the plaintiff organization should not be granted either public or private interest standing to pursue their challenge.
His decision was reversed by the British Columbia Court of Appeal, who granted public interest standing to both the society whose objects included improving conditions for female sex workers in the Downtown Eastside of Vancouver and to one of the former sex workers. The judgment of the British Columbia Court of Appeal is indexed at 2010 BCCA 439.