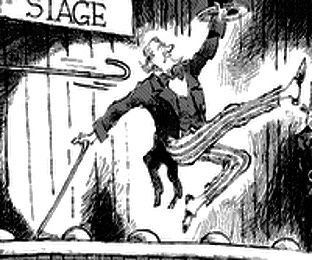 Re Dirnberger Estate 2016 BCSC 439 removed an executor who had failed to settle and distribute a simple estate for more than four years and showed disdain and hostility towards his sister the other  major beneficiary.
The delay and behavior constituted an inability to act due to constant unaccountable hostility towards the other  beneficiary was a want of reasonable fidelity resulting in the removal of the executor and his replacement by the beneficiary. The executor had further failed to retain professional advisors that were necessary for the estate.
The Law: Removal of Executors/Trustees
[9]           The legal principles surrounding removal of a trustee are not in dispute. The court has the power under the Trustee Act, R.S.B.C. 1996, c. 464, to remove a trustee. The court also has such power under its inherent jurisdiction: Morelli v. Morelli, 2014 BCSC 106 (CanLII) at para. 29.
[10]        The court will remove a trustee where the welfare of the beneficiaries requires it. The existence of friction between the trustee and one or more beneficiaries is usually not sufficient, of itself, to justify removal of the trustee: Erlichman v. Erlichman, 2000 BCSC 173 (CanLII) at para. 8.
[11]        There are four categories of conduct on an executor's part that will warrant removal:
1.         endangerment of the trust property;
2.         want of honesty;
3.         want of proper capacity to execute the duties; and
4.         want of reasonable fidelity.
[Conroy v. Stokes, [1952] 4 D.L.R. 124 (B.C.C.A.)]
[12]        The applicant relies on the first, third and fourth of these categories. The applicant takes issue with Mr. Chase's failure to wrap up and distribute the estate at this late date and his "unaccountable and hostile behaviour towards Ms. Dirnberger".
[13]        The duty of an executor is to settle the affairs of the deceased and to distribute the estate in accordance with the terms of the will in a timely manner. Mr. Chase has failed to do this.
[14]        I have concluded that Mr. Chase must be removed as trustee. I have reached this conclusion for two reasons. His actions demonstrate that he lacks the necessary capacity to act as trustee. I do not mean that he lacks legal capacity but rather that he has demonstrated an inability to perform his duties as administrator of the estate: see Figley v. Figley, 2012 SKCA 36 (CanLII) at para. 49, and Estate of Forbes McTavish Campbell, 2015 BCSC 774 (CanLII) at para. 18. There is as well a want of reasonable fidelity.
[15]        With regards to the first reason, this is a simple estate that has not been distributed more than four years after probate.
[16]        In Levi-Bandel v. McKeen, 2011 BCSC 247 (CanLII), Justice Butler stated at paras. 21 and 23:
[21]      … it is not only an act of misconduct that can be grounds for removal of a trustee. A failure to act can amount to grounds for removal ….
…
[23]      … I have little difficulty in concluding that [the executor's] inaction and her intransigence caused unnecessary delay. Her refusal or reluctance to proceed with the administration of the estate amounts to a want of reasonable fidelity and a failure to carry out her duties.
[27]        I appreciate that Mr. Chase has never acted as an executor before. But inexperience is not a licence to delay for more than four years the distribution of the estate. In Stolarchuk Estate (Re), 2011 BCSC 168 (CanLII), Master Bouck aptly notes at para. 61:
…Nonetheless, inexperience does not excuse the four to five year delay in dealing with the Properties in an appropriate manner. The executor's duty was to obtain the best possible result from the realization of assets and ensure a timely distribution of the Estate residue to all Beneficiaries.