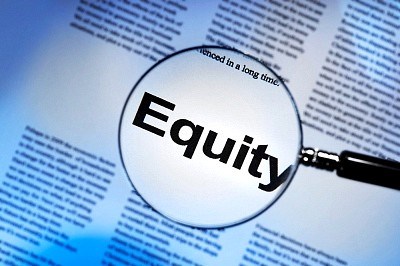 Unpaid Vendor's Liens
Hall v Hall 2015 BCCA 96 reviews the law of equitable vendor's liens, which is similar to the law of resulting trusts, in that if you receive a significant benefit or gift, equity intervenes to scrutinize the transaction, based on the presumption in equity that one should pay for one's benefits.
A great number of cases on the topic are incorporated into Chu v Chen 2004 BCCA 209
In Chu v. Chen, 2004 BCCA 209, Southin J.A., at paras. 46-66, traced and analyzed the law of equitable vendor's liens. She quoted at length from Storeys Equity Jurisprudence, which she described as one of the great legal texts of all time. As set out in that text, the origin of the doctrine can, with high probability, be traced back to Roman law, from which it was imported into the equity jurisprudence of England. The leading English authorities begin with Hearn v. Botelers (1604) Cary 25, 21 E.R. 14 and include subsequent decisions such as Hughes v. Kearney (1803), 1 Sch. & Lef 132, Mackreth v. Symmons (1808), 15 Ves. Jun 329, 33 E.R. 778, Rice v. Rice, 2 Drewry 73, 61 E.R. 646, In re Albert Life Assur. Co. (1870), L.R. 11 Eq. 164at 178; Lysaght v. Edwards (1876), 2 Ch.D. 499, at 506, 45 L.J. Ch. 554; Kettlewell v. Watson (1882) 21 Ch.D. 685, 51 L.J. Ch. 281, at 283, aff'd 26 Ch.D. 501, 53 L.J. Ch. 717, and Allen v. Inland Revenue Commrs., [1914] 2 K.B. 327, 83 L.J.K.B. 649.
29      The foundation of the equitable vendor's lien is that a person who has received the estate of another ought not, in conscience as between them, be allowed to keep it and not to pay the full consideration. The equitable lien secures the sum for which the property was sold rather than capturing any interest in the property. Unlike the situation of a resulting trust, the lien holder does not receive the benefit of any appreciation in the value of the property after it is sold.
From Chu v Chen aforesaid, Southin stated: 47] The short point is that yes, a vendor's lien arises by operation of law, but the ultimate issue is whether in all the circumstances the Court will exercise its equitable jurisdiction and enforce such a lien: Freeborn et al v. Goodman, 6 D.L.R. (3d) 384 (S.C.C. 1969) at 409-410.