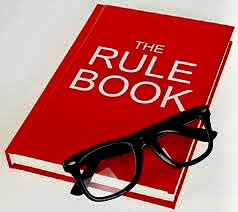 Once an order is entered the judge is thereafter " functus officio" and cannot change the order unless there has been a " slip" or the order does not express the manifest intention of the court.
The scope of a trial judge's discretion to vary an order after pronouncement depends on whether a formal order has been entered. So long as the order remains unentered, the judge retains "an unfettered discretion" to re-open the matter. That discretion should be used sparingly: Sykes v. Sykes (1995), 6 B.C.L.R. (3d) 296 (C.A.). Although this discretion is sometimes treated as part of the discretion granted by Rule 41(24), the "Slip Rule", it is in fact a common law discretion recognized by this Court in Clayton v. British American Securities Ltd., [1934] 3 W.W.R. 257, [1935] 1 D.L.R. 432.
Once an order has been entered, however, the court which made the order is functus officio with respect to the issues therein: Piyaratana Unnanse et al v. Wahareke Sonuttara Unnanse et al, [1950] 2 W.W.R. 796 (P.C.).
Once the judge is functus, the power to re-visit an order is much narrower. Generally speaking, that power is confined to making corrections or amendments in two situations: first, under Rule 41(24) of the Supreme Court Rules where there has been a 'slip' in drawing up the order or where a matter should have been but was not adjudicated upon; and second, where there has been an error in expressing the manifest intention of the court: Buschau v. Rogers Communications Inc., 2004 BCCA 142; see also Chandler v. Alberta Association of Architects, [1989] 2 S.C.R. 848.
In Canada Transport v. Alsbury, [1953] 1 D.L.R. 385 (B.C.C.A.), Mr. Justice Bird described the general effect of an order made by a Superior Court judge:
The order under review is that of a superior court of record, and is binding and conclusive on all the world until it is set aside or varied on appeal. No such order may be treated as a nullity.
[25] Mr. Justice Sidney Smith said:
… the order of a superior court is never a nullity; but, however wrong or irregular, still binds, cannot be questioned collaterally, and has full force until reversed on appeal. (Authorities omitted.)
[26] In Wilson v. The Queen, [1983] 2 S.C.R. 594 the majority of the Supreme Court of Canada approved of this statement made by Mr. Justice Monnin (as he then was):
The record of a superior court is to be treated as absolute verity so long as it stands unreversed.