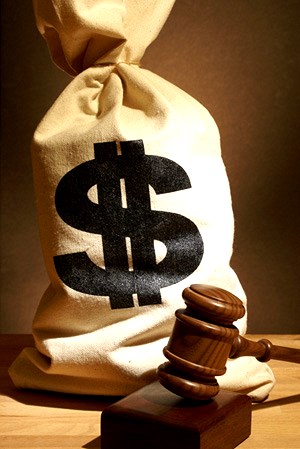 Gray v Gray Estate 2012 BCSC 1310 is an increasingly common estate litigation scenario- a fight between the adult children of a first marriage and those of second or even third marriages, who are often much younger then the first set.
The law in BC is clear that under the Wills Variation act, a parent has a more obligation to treat his children adequately- it need not be even amongst them.
The Testator's will gave cash bequests of $10,000 to each of his three children from first marriage, and bulk of his $630,000 estate to his son from second marriage.
The  Testator had limited contact with his children from the first marriage after divorcing their mother when children were young, although relationships improved somewhat when children grew up .
The Testator had a better relationship with his  son from second marriage because testator lived with this son throughout his childhood and as young adult .
None of testator's children were wealthy and some had serious financial difficulties at times .
The  Testator's two sons from first marriage brought application to vary will pursuant to s. 2 of Wills Variation Act
Their  Application was granted
The Court held that all of testator's children had moral claims to his estate, which could be satisfied from testator's estate
The alleged estrangement was not a valid reason for the testator to prefer the son from second marriage so significantly.
The Testator's apparent desire to preserve the real property was not a valid or rational objective sufficient to negate moral claims of children from first marriage.
The Testator did not make adequate provision from his estate for maintenance and support of sons from first marriage .
Adequate, just and equitable provision could be made without dividing estate equally among three sons which recognized closer bond testator had with son from second marriage .
The residue of estate was divided one-half to son from second marriage and one-quarter each to sons from first marriage in addition to cash bequest.
In Ryan v. Delahaye Estate, Justice Smith stated, at para. 67:
"The adequacy of a moral claim is not easy to assess, especially where a child has not been disentitled, but has received something less than her sibling. In the absence of express reasons for an unequal distribution, contemporary standards create a reasonable expectation of children sharing equally in a parent's estate. However no legal obligation exists to do so. The court must be cautious that it does not use the legislation to rewrite the will and thereby disregard the testatrix's motives or reasons in distributing her estate in the manner she has chosen."
180     In McBride v. McBride Estate, Justice Ballance noted that while equal treatment of independent adult children will generally be considered fair and equitable, equal treatment is not always required in order to make adequate, fair and equitable provision.
181     In this case I am of the view that adequate, just and equitable provision can be made for Gerald and David Gray without dividing the estate equally among the three sons; and an unequal division does provide recognition for the closer bond James Gray had developed with his youngest son as a result of the much different circumstances prevailing when Daryl Gray was growing up in his father's home.
182     I direct that the residue of the estate be divided one-half to Daryl Gray and one-quarter each to David Gray and Gerald Gray. The one-quarter share of the residue payable to each of Gerald Gray and David Gray shall be in addition to the $10,000 bequest made to each of them in the will.