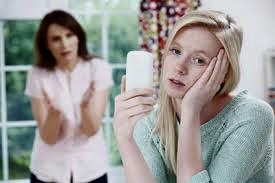 Hall v Korejwo 2011 BCCA 355 is a Court of Appeal decision involving a wills variation dispute between a 60-year-old adult son of the deceased, and the 65-year-old surviving common-law spouse.
The deceased was estranged from both of his children for most of his life.
Shortly before his death in 2008, he repaired his estrangement with one of his sons, but remained estranged from the other.
His will stated that he had already provided for his other estranged son, in addition to him having inherited most of his mother's estate, to the exclusion of his brother.
The deceased estate was worth approximately $438,000.
In his will he left $43,000 to various family members, $10,000 plus a car to the plaintiff son, and the residue of the estate to his common-law spouse of 4 years.
The 60-year-old son was unable to work by reason of disability, had $90,000 in assets, and limited income.
The 65-year-old common-law spouse had no assets and limited income.
The trial decision is somewhat unusual in that the judge increased the plaintiff's award by an additional $10,000, with a life estate in the residue to the common-law spouse, and a gift over to the plaintiff in the unlikely event he should survive her.
The Court of Appeal allowed the appeals of both the adult plaintiff and the common-law spouse.
The will was varied to give the plaintiff son a total of $60,000, the $43,000 to family members was left unchanged, and the residue of the estate was given to the common-law spouse.
The court gave a clear statement as to the legal obligation of the deceased to provide for his surviving common-law spouse. The decision at paragraph 33 and 34 also quotes from the leading decision of the Supreme Court of Canada, Tataryn v Tataryn (1994) 2 SCR 807
The court considered whether the provisions of the Estate Administration act has any direct role to play in concerning what is adequate just and equitable under section 2 of the Wills Variation act.
The court concluded that the Estate Administration act merely represents the default position when there is no will and the testator's wishes are unknown. They therefore cannot directly affect the considerations that govern applications under the Wills Variation act, when the testator's intentions are clearly set out in the will, and the court is entitled to consider a range of options in judging whether it should defer to testamentary autonomy.