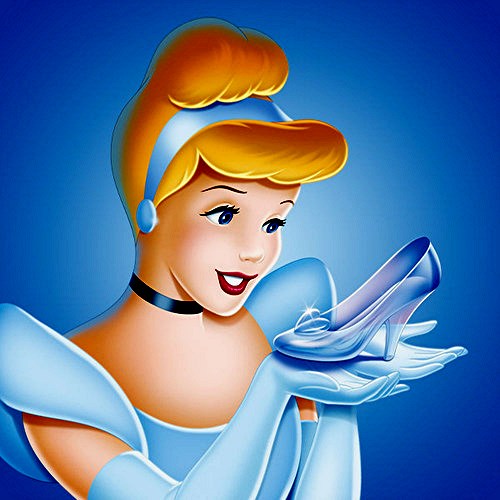 Disinherited Daughter Fights Back- Marg's Story
Like Cinderella, the little girl named Margaret worked to earn her room and board. She washed and swept and did what she was told. By the time she was five years old, her mother had already passed her from home to home. Now she slept behind a curtain in a dank basement and tried to be obedient. When she wasn't, she was whipped with a switch. The woman she had been dumped with collected her baby bonus cheques, plus $20 a month from Margaret's mother — and her mother was no more generous in death than she had been in life.
She disinherited the daughter she had given birth to and abandoned. Margaret Austin was left just $100 in her mother's will. The rest of her substantial estate went to two daughters she had later adopted and raised. After a lifetime of quietly struggling to move beyond a childhood of abuse and neglect, Austin had enough. She decided to fight back. She contested the will.
"This wasn't about money." said Austin, now 66. "This was about my relationship with my mother."
Trevor Todd, the Vancouver lawyer and estate expert who represented Austin in her case, said "People always say its not about the money. Well, actually, it is. If someone is left out, they feel really unloved."
Money and love are difficult threads to untangle.
"Inheritance is a big deal," said Todd. "A lot of parents just want to get one last kick from the grave. People are victimized and they are hurt."
Since setting up his bustling website disinherited.com 13 years ago, Todd says, business has doubled every year.
Todd works with his wife Judith Milliken, QC, a former crown counsel. The duo may be experts at shaking money from unbalanced family trees, but they get the most satisfaction from cases like Austin's where the branches of justice reach beyond the legal. Often there is more at stake than money.
Emotionally-charged issues of entitlement, greed, love, unfairness, suffering and redemption come into play.
"Marg's story is a good example of what can happen — the active abuse of a parent against a child," said Milliken.
As a little girl, Austin never had a birthday party or Christmas presents. She couldn't invite school friends over. She wasn't part of the family.
"No one ever said 'I love you,'" said Austin.
On two or three occasions, her pretty young mother came to visit.
Each time her mother left, Austin would follow her down the street, hide behind the bushes, and watch longingly as she disappeared from site.
"I asked all the time if I could go and live with her. I never understood why I couldn't"
Her mother came one last time — to announce she was getting married.
Margaret never saw her again. When she was 13, she developed severe dental problems from lack of proper care.
She wrote to her mother, begging for help. Her mother wrote back. She and her new husband were adopting a baby and had to paint the bedroom — there was no money to help Margaret.
The message was clear. Her mother was building a new family in another city, without her.
At 15, Margaret found the strength to leave the abusive home her mother had dumped her in and begin to forge her own life.
She married, had children and tried to forgive the mother that had forgotten her.
Then, when she was close to retirement, a phone call came from the Chilliwack RCMP, asking her to get in touch with a "half-sister."
Austin was informed that her mother was dead — and the funeral had taken place without her.
She also learned her mother had bequeathed a substantial estate to two adopted daughters and left just $100 to her.
In the will's codicil, her mother stated that it was because Austin had refused to communicate with her.
"It was a lie," said Austin. "I would have been happy if she had left me an explanation, if she had said I did some really stupid things and people suffered and I'm sorry."
The adopted sisters she had never known pressured her to sign paperwork agreeing to the terms of the will.
It just didn't sit right with Austin. After "being thrown away like a rag doll," she wasn't going to sign off on her mother's final cruelty.
Family conflict
Conflict among families over estates is a growing issue, said Todd. "We're busier than ever."
Part of it is demographics.
A trillion dollars is the amount of wealth Stats Canada predicts could change hands as boomers inherit from parents made flush by unprecedented real estate booms, wage gains, life insurance and investments.
When it comes to estate planning for a generation that has seen rapid social changes, that staggering dollar amount is more like a boiling point than a tipping point.
As an adult, Margaret Austin would learn the truth about why her mother gave her away: she was conceived out of wedlock.
Shame, social pressure and religion were part of what made her mother hide her away and exclude her from family, from love, education and ultimately her rightful inheritance.
Other significant social changes that spark conflict between generations include children choosing same-sex relationships, children estranged from abusive parents, "blended" families and cultural shifts.
Todd and Milliken cite an example they see all too often: In many cultures it is considered acceptable to leave the bulk of the estate to male children.
In B.C., a unique statue called the Wills Variation Act allows a spouse or child — even an adult child — to contest a will if it does not make "adequate provision" for them.
Whether you are an adult already, self-supporting, handicapped, gay, female, in favour or out with a parent, the Wills Variation Act ensures a course of action is available.
In 2006, B.C. Supreme Court Jusice Eric Rice ruled in favor of three South Asian sisters who had been bequeathed $10,000 each, compared to the $260,000 left each of the brothers.
"In modern Canada, where the rights of the individual and equality are protected by law, the norm is for daughters to have the same expectations as sons when it comes to sharing in their parents estates," Rice ruled in Prakash vs. Singh. He varied that will so each child got an equal share.
These situations aren't easy, said Milliken. "With death, we have very strong emotions, and grief can very quickly turn to anger. People can easily relive childhood slights and resentments."
As life expectancy increases, more and more inheritances will be reduced by the costs associated with elder care.
Todd said there's a notion that "a bunch of fat malcontent boomers are dispirited because their parents are eating up their inheritance by living to 85 or 90, but the reality is quite different."
More often, the clients seeking Todd and Milliken's help are the victims of abusive or neglectful parents, or the families of elder abuse victims.
Robert Groberg, 44, of Aldergrove, turned to Todd and Milliken when a handyman bilked his father out of $200,000, and changed his will so Groberg got nothing.
"There was this handyman in the trailer park where my dad lived. When he got my dad drunk, he would sell him the Brooklyn Bridge."
Groberg became suspicious of the handyman when his 72-year-old father, Eric, who struggled with alcoholism, was in hospital dying of cancer.
Groberg said, "I've got gloves on, I'm helping the burses with my dad and the handyman said "Your dad's dying, I've got the will, you're getting nothing and I'm going to throw your father's ashes in the river."
Groberg alerted the public trustee. Before they could intervene, the handyman had gained power of attorney, cashed a cheque for $200,000 and manipulated the lderly man into making a new will leaving everything to him.
"The anger I have is unbelievable." said Groberg. "This guy had only known my father for two months."
Todd and Milliken took his case.
Milliken often does old-fashioned detective work to investigate claims. In Groberg's case, she knocked on doors in the mobile home park where his father had lived. There were plenty of witnesses.
"People felt very badly, here's this older man who's obviously been taken advantage of," said Milliken.
There was enough evidence that they were able to settle the case without going to trial.
Blended families
Plenty of issues arise from blended families. "My experience with 'blended families' is the mixer got stuck," said Todd. "They don't blend when it comes to money and love."
Although circumstance vary, Todd supports the "moral obligation" of parents to treat all their children fairly. He said people easily rationalize unfairness when they're getting the lion's share of an estate.
In some cases there may be "valid and rational" reasons to disinherit a child — severe drug additions, for example — or to leave a large portion to one more in need.
But in many cases, it is the dismepowered, like Margaret Austin, who suffer. After a protracted court battle, Marg Austin was awarded a third of her mother's estate. Her adopted "sisters", like Cinderella's stepsisters, fought her every step of the way. The process reopened wounds she had worked a lifetime to heal. Was it worth it?
"I had to stand up. If my mother had ever once picked up the phone and said let's talk, it would have been different."
"There are probably others in my age group that are going through this. It's not right. This was my last voice, and I was heard."
Source: http://www.canada.com/vancouversun/news/westcoastnews/story.html?id=a9da1cf2-b41f-4a18-ae3a-8b3a72bb545d
Denis Ryan
Vancouver Sun
08-15-