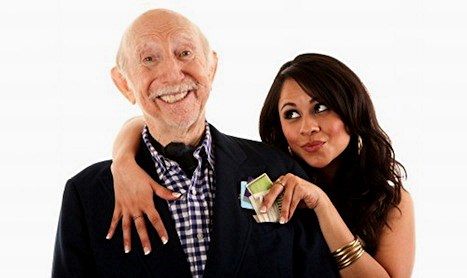 One of the most outrageous recent cases of blatant gold digging is Wu v Zhang 2011 BCSC 1205.
This a much younger gold digger, who married a much older, physically and mentally vulnerable man, shortly before his death.
At the time the couple met in 2006, Mr. Wu who had been recently widowed and was unable to care for himself or his home.
Mr. Wu had a home and other assets worth approximately $ 3.6 million.
Ms. Zhang testified that Mr. Wu had pleaded with her to take care of him and that she did so from the day they met.
She further testified that although she had little interest in material wealth but that Mr. Wu had insisted on transferring property to her out of gratitude.
The reality was that Wu lived in his own home, in one squalid room with a hot plate, small fridge and microwave. He lived in filth, unwashed and unclean and had open ulcers on his legs.
In 2008 Vancouver Health found him living in these deplorable conditions.
They had him assessed and declared incompetent as of December 16, 2008.
Nevertheless, Mr. Wu signed a Power of Attorney to Ms. Zhang on April 4, 2009.
In August 2009 the couple married and less than a month later he was admitted to intensive care. By September 16 2009, the court had declared Mr. Wu to be incompetent.
Under the "marriage agreement" prepared by Ms. Zhang, Mr. Wu purported to give her all of his lifetime accumulated savings.
The Public Guardian brought an action on behalf of Mr. Wu to recover the valuable property that Ms. Zhang said Mr. Wu had gifted her.
The Court found the purported marriage agreement to be invalid as a total fabrication.
The Court did not accept Ms. Zhang's evidence and dismissed her claims to the property and to spousal support.
The court instead treated the matter as short term marriage, and awarded Zhang $150,000 from the sizable estate.
But for the involvement of Vancouver Public Health and the Public Trustee Ms. Zheng may well have successfully retained assets in excess of $3.5 million.