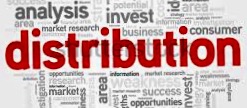 An interim distribution of $250,000  of his maximum estate entitlement of $460,000 was ordered to a 76 year old former spouse of the deceased who needed funds in Davis v Burns Estate 2016 BCSC 1982.
The application was made  under section 155 of the Wills, Estates Succession Act, S.B.C. 2009, c.13, (the "Act") and Rules 8 — 1, 14 — 1, and 22-1 of the Supreme Court Civil Rules for the payment of an interim distribution.
The remaining litigants were refused the same advance primarily as they had not applied and were left to continue their litigation over the remaining $2,250,000. in the estate. They had opposed the interim advance unless the court awarded them the same but the court stated since they had not applied, the court could not review their application in light of the required law as set out in the Hecht case below.
Discussion of the Legal Principle to be Applied
31      In
Hecht v. Hecht Estate 
(1991), 62 B.C.L.R. (2d) 145
(C.A.) at paras. 42- 46 the Court of Appeal set out a number of the factors the court was to consider when deciding whether to exercise its discretion to grant leave to the executors to make an interim distribution when
Wills Variation Act
proceedings have been commenced. The
Wills Variation Act
, R.S.B.C. 1996, c. 490, was repealed and replaced by the
Act
under which proceedings have been commenced by Leslie. Those factors included:
a. the amount of the benefits sought to be distributed as compared to the value of the estate;
b. the claim of the beneficiaries on the testator;
c. the need of beneficiaries for money; and
d. the consent of the residuary beneficiary to the proposed transfer.