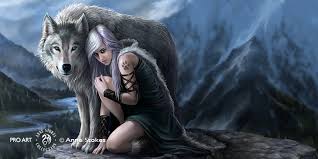 If a will contains a penalty provision, known as a forfeiture clause, threatening to impose a penalty upon a beneficiary if a will is contested, then in that event,  wills variation claims are protected by public policy so that such a clause is not enforceable in wills variation actions.
Wills variation claims are now found at section 60 of WESA.
Bellinger v. Fayers, Nuytten  2003  BCSC  563 reviewed the law relating to forfeiture clauses including how they relate to wills variation claims.
The deceased's will contained the following forfeiture provision: 
          "7.      IT IS MY FURTHER DESIRE, because of an expressed intention of one of the legatees to contest the terms of this my Will, that should any person do so then he or she shall forfeit any legacy he or she may be otherwise entitled to."
Kent v. McKay (1982), 139 D.L.R. (3d) 318 (B.C.S.C. )
held the forfeiture clause void in so far as it purported to limit claims the Wills Variation Act.
He found the condition contrary to public policy because it attempted to penalize the legatee for bringing a successful action provided by statute
In reaching this decision Justice Lander relied on the Australian case Re Gaynor,(1960) V.R. 640 (S.C.), He then found as follows:
"It cannot be denied with respect that the intent of the Legislature in creating the Wills Variation Act, is to ensure adequate maintenance and support for specified individuals.  It is a matter of public policy that support and maintenance be provided for those defined individuals and it would be contrary to such policy to allow a Testator to circumvent the provisions of the Wills Variation Act by the creation of such as para. 9."