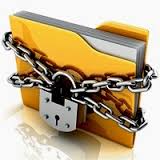 The role of an executor during litigation, particularly wills variation litigation, is to continue to preserve the assets of the estate, pay the debts and distribute the balance to the beneficiaries entitled under the will, or in accordance with any order made under the wills variation act.
The executor must remain neutral throughout the wills variation proceedings, and cannot defend the wills variation claim on its merits.
Executor neutrality in the context of a wills variation out action takes the form of the executor's role in that litigation being limited to delivering letters probate and financial documents evidencing estate value and providing assistance as requested.
The executor is to leave the balance of the dispute for the adversarial parties to sort out and is supposed to be indifferent about whether the will is varied or upheld and how the estate ends up being divided.
Quirico v Pepper Estate (1999) BCJ 2229