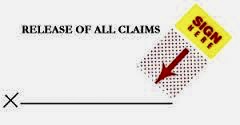 DN V MR 2019 BCSC 53 is another decision that explores the various criteria a court will examine in determining whether a couple has lived in a marriage like relationship for at least two years as is required by WESA in order to be found to be spouses under the act.
The question of whether parties are living in a marriage-like relationship is largely fact-driven and depends on the individual circumstances of each case.
In Dey v. Blackett, 2018 BCSC 244, citing Austin v. Goerz, 2007 BCCA 586, the court held that the "determination of whether a relationship was marriage-like requires a 'holistic approach', in which all of the relevant factors are considered and weighed, but none of them are treated as being determinative of the question": at para. 192.
Parties can continue to "live together in a marriage-like relationship" even though they do not actually reside under the same roof: Thompson v. Floyd, 2001 BCCA 78 at para. 34.
In Roach v. Dutra, 2010 BCCA 264, the Court of Appeal upheld the trial judge's conclusion that the parties were spouses under the Family Law Act, even though they began living in separate residences, but with a view to preserving their relationship.
A marriage-like relationship can be found in the absence of cohabitation where there is evidence that supports that a couple were is a loving and intimate relationship for many years. An example is found in Connor Estate, 2017 BCSC 978, where the court found at paras. 48–51 that even though the parties in question did not live together (they were unable to do so because of illness), they were in a "marriage-like relationship" for the purposes of the Wills, Estates and Succession Act, S.B.C. 2009, c. 13.
The evidence was that they had a "loving and intimate relationship" and that it they supported each other emotionally, "loved each other, were faithful to each other, communicated with each other almost every day when they were not together, considered themselves to be (and presented themselves to be) "husband and wife" and were accepted by all who knew them as a couple": at para. 50.
A determination as to whether or not parties are "spouses" or in a "marriage-like relationship" is a question of mixed fact and law: Austin v. Goerz, 2007 BCCA 586; see also Weber v. Leclerc, 2015 BCCA 492 at para. 22, leave to appeal ref'd [2016] S.C.C.A. No. 19.
There are a myriad of factors that can be taken into account some of which include the questions listed in Molodowich v. Penttinen, (1980), 17 R.F.L. (2d) 376 (Ont. Dist. Ct.), which the Court of Appeal noted in Weber at para. 25 "are helpful as indicators of the sorts of behaviour that society, at a given point in time, associates with a marital relationship". That said, the Court of Appeal also emphasized that these factors should not be approached as a checklist, and that the circumstances should be addressed holistically. The approach in Molodowich is as follows:
(1)        SHELTER:
(a)        Did the parties live under the same roof?
(b)        What were the sleeping arrangements?
(c)        Did anyone else occupy or share the available accommodation?
(2)        SEXUAL AND PERSONAL BEHAVIOUR:
(a)        Did the parties have sexual relations? If not, why not?
(b)        Did they maintain an attitude of fidelity to each other?
(c)        What were their feelings toward each other?
(d)        Did they communicate on a personal level?
(e)        Did they eat their meals together?
(f)         What, if anything, did they do to assist each other with problems or during illness?
(g)        Did they buy gifts for each other on special occasions?
(3)        SERVICES:
What was the conduct and habit of the parties in relation to:
(a)        Preparation of meals,
(b)        Washing and mending clothes,
(c)        Shopping,
(d)        Household maintenance,
(e)        Any other domestic services?
(4)        SOCIAL:
(a)        Did they participate together or separately in neighbourhood and community activities?
(b)        What was the relationship and conduct of each of them towards members of their respective families and how did such families behave towards the parties?
(5)        SOCIETAL:
What was the attitude and conduct of the community towards each of them and as a couple?
(6)        SUPPORT (ECONOMIC):
(a)        What were the financial arrangements between the parties regarding the provision of or contribution towards the necessaries of life (food, clothing, shelter, recreation, etc.)?
(b)        What were the arrangements concerning the acquisition and ownership of property?
(c)        Was there any special financial arrangement between them which both agreed would be determinant of their overall relationship?
(7)        CHILDREN:
What was the attitude and conduct of the parties concerning children?
[34]         To the foregoing must be applied the following caveat of Justice Blair in the Warwick v. Ontario (Minister of Community & Social Services) (1978), 91 D.L.R. (3d) 131:
The extent to which the different elements of the marriage relationship will be taken into account must vary with the circumstances of each case.