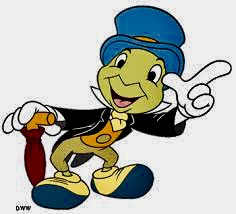 The Ontario Court of Appeal in Moore v Sweet 2017 ONCA 182 discussed the concept of constructive trusts that had been pronounced by the Supreme Court of Canada in the decision Soulos v. Korkontzillas 1997 2 SCR 217 in rejecting the claim of a named beneficiary of an insurance policy during her 20 year marriage to the deceased, who after separating from her, irrevocably named his new partner of 13 years as the beneficiary of the same insurance policy.
The wife  argued on appeal that she should remain the beneficiary of the insurance policy under the equitable principle of " good conscience", but the appeal court reversed the trial decision and held that she should be the beneficiary of the policy stating :
"There is nothing in the circumstances of this case that would provide the basis for a "good conscience" constructive trust when the facts do not support such a trust based on unjust enrichment or wrongful act, and it is therefore unnecessary to determine whether such a third category of remedial constructive trust continues to be available in view of the Supreme Court of Canada's decision in Soulos v. Korkontzilas, [1997] 2 S.C.R. 217."
The wife had not been made an irrevocable beneficiary designate which the insurance act treats as basically airtight and difficult to set aside.
Good Conscience" Constructive Trusts
100      There has been considerable debate in the jurisprudence and in academia about whether resort to the remedial constructive trust in Canada is now limited to two categories since the Supreme Court of Canada's decision in Soulos — unjust enrichment and wrongful acts — thereby eliminating resort to a more elastic "good conscience" trust, i.e., one based on no more than a sense of fairness to the effect that it would be "against all good conscience" to deny a plaintiff recovery in the circumstances of a particular case. At the end of the day, Ms. Moore submits that good conscience is satisfied by giving effect to the oral agreement without which the Policy would not have continued to exist.1
101      It has long been accepted that equity is quintessential never-say-never terrain, and that concepts respecting its application develop with the times and to meet the needs of particular circumstances. This long-standing principle may work against establishing a completely closed set of categories as the foundation for imposing a remedial constructive trust.
102      At the same time, McLachlin J. was pretty clear in Soulos that, while a constructive trust "may be imposed where good conscience so requires" (para. 34), "[t]he situations which the judge may consider in deciding whether good conscience requires imposition of a constructive trust may be seen as falling into two general categories" (unjust enrichment and situations where property had been obtained by a wrongful act) (para. 36). It was her view that "[w]ithin these two broad categories, there is room for the law of constructive trust to develop and for greater precision to be attained, as time and experience may dictate" (para. 43). Rothstein J. re-affirmed this view in Professional Institute of the Public Service of Canada v. Canada (Attorney General), 2012 SCC 71, [2012] 3 S.C.R. 660, at paras. 144-145.
103      I do not think it is necessary to resolve this debate for purposes of this appeal.
104      Most of the authorities in which courts have been willing to override a beneficiary designation can be explained on the basis of an agreement between one of the claimants and the insured that removed the insured's ability to designate a later beneficiary.2 As noted earlier, Shannon involved a separation agreement in which the insured undertook to name his first spouse as a beneficiary irrevocably. In Bielny, the separation agreement required the insured to name the children of the first marriage as irrevocable beneficiaries. In Fraser v. Fraser, the trial judge found on the facts that the terms of the separation agreement requiring the insured to maintain the plaintiff as beneficiary were tantamount to an irrevocable designation.
105      Whether these authorities need to be re-examined in light of Soulos, as suggested in some authorities — see, for example, Love v. Love, 2013 SKCA 31, 359 D.L.R. (4th) 504 — is not something that need be determined here. As I have concluded above, it was not open to the application judge on this record to hold that the oral agreement between the Moores constituted an equitable assignment, or that it was tantamount to an irrevocable beneficiary designation.
106      Absent those considerations, I do not see anything in the circumstances of this case that would place it in some other "good conscience" category not caught with the rubric of either wrongful act (not asserted here) or unjust enrichment. For that reason, I do not see the need to resolve the foregoing debate about whether Soulos has restricted the categories for imposing a remedial constructive trust to unjust enrichment or wrongful act or whether there remains some additional "good conscience" basis.
107      Simply because wrongful act is not asserted, and unjust enrichment is unsuccessful, does not mean that some other "good conscience" basis must exist on the facts. To engage in such an exercise, on this record at least, it seems to me, would undermine the rationale for creation of the juristic reason element in the first place.