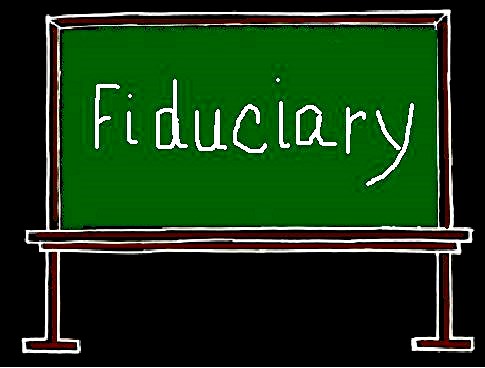 At the highest level of generality, a fiduciary must act with utmost loyalty, good faith, and in the best interests of the person over whom they exercise discretion or control: Galambos v. Perez, 2009 SCC 48 at para. 69.
As a result of these obligations, a fiduciary exercising a power of attorney cannot act for their own personal benefit or use property under their power for their own gain: Zeligs v. Janes, 2016 BCCA 280 at para. 86; S
A fiduciary attorney must account for assets under their power and all proceeds generated from those assets.
Sarzynick v Skwarchuk 2021 BCSC 443 discussed how the existence of a fiduciary relationship can arise in one of two ways:
First, there are per se fiduciaries that come from certain established classes of relationships. In Public Service of Canada v. Canada (Attorney General), 2012 SCC 71 at para. 115, the list of per se fiduciary relationships include: trustee-cestui que trust, executor-beneficiary, solicitor-client, agent-principal, director-corporation, guardian-ward, and parent-child.
Second, there are ad hoc fiduciary relationships that, while not falling within the established categories of per se fiduciaries, nevertheless give rise to fiduciary obligations in the circumstances.
The test for establishing an ad hoc fiduciary relationship has gone through several iterations over the years. It was most recently reformulated in Alberta v. Elder Advocates of Alberta Society, 2011 SCC 24 at para. 36 and clarified in Professional Institute, at para. 128.
The party seeking to establish the existence of an ad hoc fiduciary relationship must show:
(i) An undertaking by the alleged fiduciary to act in the best interest of the alleged beneficiary or beneficiaries;
(ii) A defined person or class of persons who is/are vulnerable to the fiduciary in that the fiduciary has a discretionary power over them; and
(iii) A legal or substantial practical interest of the beneficiary or beneficiaries that stands to be adversely affected by the alleged fiduciary's exercise of discretion or control.
Not every breach of duty equates with a breach of a fiduciary duty: Girardet v. Crease & Co. (1987), 11 B.C.L.R. (2d) 361 at 362 (S.C.). As Justice Harris aptly summarized, a breach of fiduciary duty typically "captures circumstances in which there is a breach of the duty of loyalty owed by the fiduciary and includes circumstances involving acting in the face of a conflict, preferring a personal interest, taking a secret profit, acting dishonestly or in bad faith, or a variety of similar or related circumstances": Meng Estate v. Liem, 2019 BCCA 127 at para. 35.