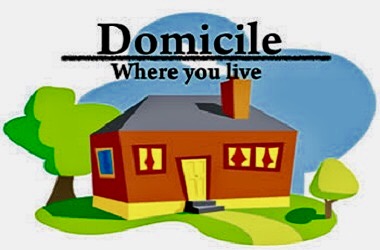 Waiver of lawyer client also known as solicitor client privilege, was reviewed in the Court of Appeal decision Araya v Newvson Resources 2019 BC CA 205.
The appeal court upheld a case management judge's order declaring that the plaintiffs impliedly waived solicitor client privilege over communications and documents related to the claims up to and including their first meetings with Canadian legal Counsel by the virtue of having plead postponement of the running of the limitation period until they accessed legal advice in Canada. 80 various parties had made the same plea of postponement. They involuntarily injected into their pleadings the legal advice that they had obtained.
The court held that fairness and consistency required the plaintiffs to disclose all communications and documents related to the pursuit of their claims up to and, and including the contents of their first meeting with Canadian legal counsel to allow the defendant to test what knowledge they had or was available to them in respect of their claims.
There was an additional order upheld where the court ordered disclosure of a third-party retainer in order to assist in determining whether related communications are protected by litigation privilege.
The case was narrow in its facts in the sense that the question of waiver turned on the pleadings, which is not nearly as common as other acts that can be found to be waiver of solicitor client privilege.
The plaintiffs had by their plea voluntarily injected into the litigation the legal advice they had received, and thus waived solicitor client privilege.
The Law of Waiver of Solicitor Client Privilege
Waiver of privilege is ordinarily established where it is showing that the possessor of the privilege:
1) Knows of the existence of the privilege; and
2) Voluntarily evinces an intention to waive that privilege. However, waiver may also occur in the absence of an intention to waive, where fairness and consistency so require. Thus, waiver of privilege as to part of a communication will be held to be waiver as to the entire communication. Similarly, where a litigant relies on legal advice as an element of his claim or defense, the privilege which would otherwise attached to that advice is lost. S&K Procesors v Campbell Ave. Herring Producers Ltd. (1983) 45 BCLR 218
Privilege can be waived by implication. Waiver by implication was addressed in the Law of Evidence In Canada- Sopinka 1999 at 758:

"As to what constitutes waiver by implication, Wigmore stated judicial decision gives no clear answer to this question. In deciding it, regard must be had to the double elements that are predicated in every waiver. For example, not only the element of implied intention, but also the element of fairness and consistency. A privileged person would seldom be found to waive, if his intention not to abandon could alone control the situation. There is also the objective consideration that when his conduct touches a certain point of disclosure, fairness requires that is privileged shall cease whether he intended that result are not. He cannot be allowed, after disclosing as much as he pleases, to withhold the remainder. He may elect to withhold or disclose, but after a certain point his election must remain final.
At paragraph 24 of Araya the court stated that " in my view, the authorities in this province to not clearly preclude the approach taken by the judge, although, on balance, I think the weight of authority supports the proposition that a party must voluntarily injected into the litigation legal advice, it received or its understanding of the law before waiver can be implied."