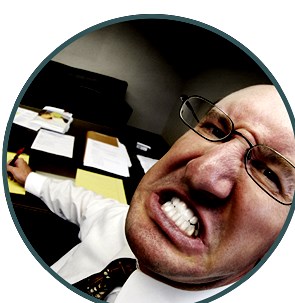 Kellogg v Kellogg estate 2013 BCSC 946 involves a situation that is very common in estate litigation-a self represented plaintiff alleging serious allegations such as fraud or undue influence, lack of capacity and so forth,when in fact all of the allegations are groundless, and amounts to an abuse of process..
In the Kellogg case one of the testator's three children applied for probate of the testator's will, and was opposed by one of the other children, the plaintiff, alleged that the will was procured by fraud and undue influence.
The court pronounced the will in solemn form.
The plaintiff then appealed that order and commenced an action alleging that the defendant was not entitled to act as executor, and that he had obtained the grant of probate an appointment as executor through misrepresentation and fraud on the court.
On the defendant's application to strike out the claim is disclosing no reasonable cause of action, the court also found that the plaintiffs action was an abuse of process, that included baseless allegations of fraud, and accordingly awarded special costs of $3500 against the plaintiff.
'abuse of process is a flexible doctrine that allows the Court to prevent a claim from proceeding where it violates such principles as "judicial economy, consistency, finality and the integrity of the administration of justice".
Toronto (City) v. C.U.P.E., Local 79, 2003 SCC 63 at para. 37.
(g) categories of abuse of process include those that "involve a deception on the court or constitute a mere sham; where the process of the court is not being fairly or honestly used, or is employed for some ulterior or improper purpose; proceedings which are without foundation or serve no useful purpose and multiple or successive pleadings which cause or are likely to cause vexation or oppression."
Babavic v. Babowech, [1993] B.C.J. No. 1802 at para. 18 (S.C.)."