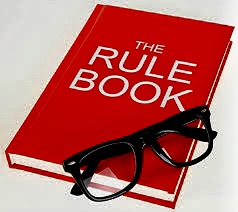 Stewart v Stewart 2018 BCSC 1266 discusses the law relating to the amendment of pleadings.

The plaintiff applied to amend his notice of civil claim three months before the scheduled trial.
The court followed its usual generous approach to granting leave in keeping with the policy that, in the absence of actual prejudice or injustice to the opposing party, amendments of pleadings should be permitted as necessary to determine the real question and issues between the parties.
Since notice of trial had been filed, Rule 6-1 (1)(b) of the Supreme Court civil rules requires absent written consent of the parties, leave of the court in order to amend pleadings.
The rationale for allowing amendments is to enable the real issues to be determined, which fulfills the fundamental objective of the Supreme Court rules, to ensure just, speedy and inexpensive determination of every proceeding on its merits. Langret investments S A v McDonnell (1996) 21 BCLR (3d) 145 at paragraph 34 (BCCA)
The applicable principles include the following:
1) Amendment should be permitted as necessary to determine the real issues between the parties;
2) the party seeking leave to file the amendments is not required to adduce evidence of a pleading before trial;
3) The facts are taken as alleged in proposed amended pleading;
4) Discretion is to be exercised judicially;
5) Only in the clearest of cases will an amendment be struck is not disclosing a reasonable claim or defense, and if there is any doubt on the facts are law, the matter should be allowed to proceed to trial
6) Disallow it should be a last resort, and the party opposing the amendments must prove actual prejudice, and not just potential prejudice.
In so far as the exercise of discretion is concerned, in Sommer v Coast Capital Savings Credit Nnion, 2013 BE CSC 881, at paragraph 22:
" My understanding of the phrase completely unfettered in this context is that the discretion is not fettered by the relevant legislation i.e. the rule and the limitation act. It is, however fettered to the extent that, it must be exercised judicially, in accordance with the evidence adduced in such guidelines as may appear from the authorities.
The guidelines to which the chambers judge is required to have regard include these:
1) The extent of the delay;
2) the reasons for the delay;
3) any explanation put forward to account for the delay
4) the degree of prejudice caused by delay;
5) the extent of the connection, if any, between the existing claims in the proposed new cause of action.
The most important considerations, not necessarily in the following order, are the length of the delay, prejudice to the respondents, and the overriding question of what is just and convenient.