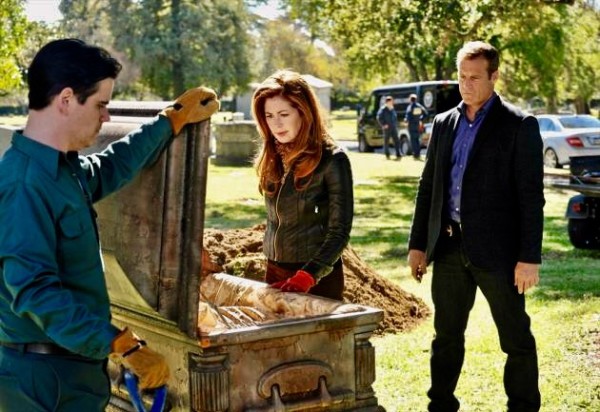 Disinternment , also known as exhumation of human remains is provided in the provision of the Cremation, Internment and Funeral Services Act SBC 1974.
At common law a duty is imposed upon an executor to see that the deceased is buried in a manner befitting his or her station in life Schara Tzadeck v Royal Trust Co. ( 1952) 4 DLR 529 (SCC)
Exhumation of human remains is not that common and most people have likely only heard of its occurrence as a result of a police suspicion of foul play or to obtain DNA.
However, exhumation  does occur occasionally in estate litigation, particularly when there are divisive factors amongst the family as to the proper religious procedure for handling a loved one's remains.
Re Popp Estate 2001 BCSC 183 was such a case where the court investigated the circumstances of the disposal of a husband's wife's remains and declared that his conduct was capricious in the sense of being irregular or unpredictable, and found it was appropriate for the court to intervene and direct that her remains be disinterred and her urn ashes placed in columbarium.
The husband had placed his wife's earn in his mother's grave, with no plaque or headstone on the grave recognizing the fact that the deceased was buried there.
The husband  stated that upon his father's death, he would then remove his wife's urn from the grave, but that he did not have any plans as to the urns ultimate disposal.
The remaining family members sought an order that the remains be disinterred.
Even though the husband was as executor responsible for disposing of her remains, the court found that the rights of other relatives of the deceased should also be determined when inquiring as to whether the husband's actions involved a capricious change of mind.
Intervention by the Court
17  (1) A person claiming an interest in an exhumation or a disinterment may apply to the Supreme Court for an order to allow or restrain the exhumation or disinterment.
(2) When hearing an application under subsection (1), the Supreme Court must have regard to the rights of all persons having an interest and, without limitation, must consider
(a) the feelings of those related to or associated with the deceased, with particular regard to the feelings of the spouse of the deceased,
(b) the rules, practice and beliefs respecting exhumation and disinterment followed or held by people of the religious faith of the deceased if the cemetery or mausoleum in which the deceased is interred is operated by a religious denomination or religious corporation,
(c) any terms and conditions respecting exhumation or disinterment contained in a contract for the interment of the deceased,
(d) any reasonable directions given by the deceased respecting interment, and
(e) whether the request for exhumation or disinterment involves family hostility or a capricious change of mind respecting the exhumation or disinterment of the deceased.