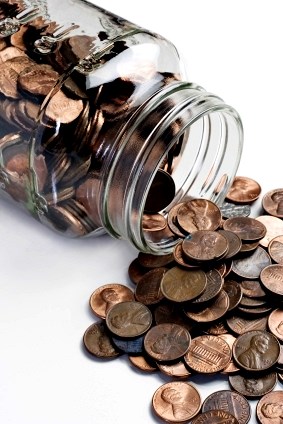 Litigants can occasionally " win the battle, but still lose the war".
This can occur in situations like where the plaintiff wins the case, but the court finds that the plaintiff did not suffer damages, so a nominal amount is awarded.
Where no actual damages are proven, the remedy for a proven breach is nominal damages.
In Davidson v. Tahtsa Timber Ltd., 2010 BCCA 528, Kirkpatrick J.A., for the court, summarized the principle as follows:
[43] Unfortunately, the trial judge did not have cited to him the law relating to nominal damages, undoubtedly because the appellant held an optimistic view of success. In State Vacuum Stores of Canada Ltd. v. Phillips, [1954] 3 D.L.R. 621 at 630, 12 W.W.R. (N.S.) 489 (B.C.C.A.) [State Vacuum Stores], this Court stated:
On the question of nominal damages I feel the attention of Wood J. could not have been directed to the legal principle that, failing proof of substantial damages, he could and in the circumstances should have given nominal damages. There can be no serious doubt about this. In United Shoe Mfg. Co. v. Brunet, [1909] A.C. 330 at p. 345, Lord Atkinson said this: "As the respondents have broken their contract, the appellants must, despite the finding of the jury that they sustained no damage, be entitled to nominal damages, but to nothing more."
And in McGee v. Clark (1927), 38 B.C.R. 156 at p. 160, Macdonald J.A. stated the point in this way: "As to consequential relief, it must be based upon breach of contract, and the resultant damages proven. None were proven and only nominal damages can be obtained. But as pointed out by the Earl of Halsbury in The "Mediana", [1900] A.C. 113 at p. 116, the term 'nominal damages' does not necessarily mean 'small damages'. I would place the amount at $50."
[44] In my opinion, the appellant, having succeeded in establishing that he was wrongfully dismissed, was entitled to an award of nominal damages that I would fix at $100. This amount is consistent with the nominal award granted in State Vacuum Stores and the discussion of the amount of nominal damages by Waddams at para. 10.20. Since he did not pursue a claim for nominal costs as a "mere peg on which to hang costs" (per Maule J., Beaumont v. Greathead (1846), 2 C.B. 494 at 499), I would find that the appellant is entitled to an award of costs at scale B against Tahtsa.